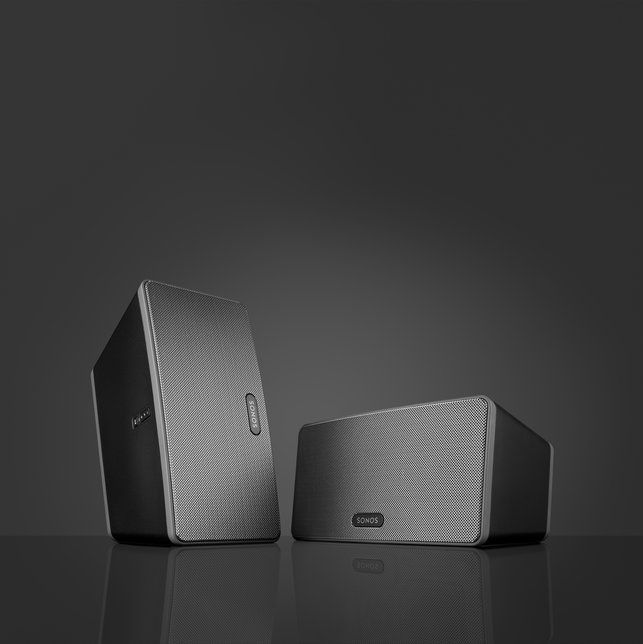 A special deal for U.K. citizens: same great Sonos speaker, new higher price. You can thank Brexit.
Photo: Sonos
Sonos became the latest tech company to boost prices in the U.K., announcing on its website it will be raising prices by 25 percent on its line of in-home wireless-speaker systems for buyers in the United Kingdom, starting February 23. So if you live in the U.K. and have been on the fence about a Sonos, maybe buy one now?
"Our prices are defined regionally. In the UK, this includes local taxation and import duties, but we pay for everything we make in US dollars," says Sonos in a explanation on its support page. "Over recent months, there has been a significant change on the US Dollar to GBP exchange rate. As a result, our existing pricing has become unsustainable and, like many other companies, we have to increase prices for all products priced in GBP."
As Sonos alludes to, the premium wireless-home-audio company isn't alone in being forced to raise prices in the U.K., as the pound continues to slump against the dollar after the Brexit referendum in June of 2016. Apple announced similar price hikes on various products late last year, including the eye-watering price hike of its base MacBook from £999 ($1,250) to £1,449 ($1,876). The list price of a base MacBook in the U.S. is currently $1,299. In January, even apps in the App Store felt the hit, with the standard price of an app going from 79 pence (99 cents USD) to 99 pence (or about $1.29 USD).
Tesla did the same, raising the price of its entry-level Model S from £58,900 (or $73,727) to £61,845 (or $77,413). The Model S list price in the U.S. is $68,000.
Brits, for their part, are understandably not hugely pleased by the news.
For American consumers, it may not mean much (except that British tourists may be more inclined to load up on high-end electronics while visiting). American consumers are more insulated from these currency swings, even while we go through President Trump's wild political ride; the U.S. dollar is likely to remain strong, especially as the Feds slowly raise interest rates.
Then again, we have a president who reportedly calls retired Lieutenant General and noneconomist Michael Flynn at 3 a.m. to ask if a strong U.S. dollar is good or bad for the economy. So, uh, anything can happen! Fun times.