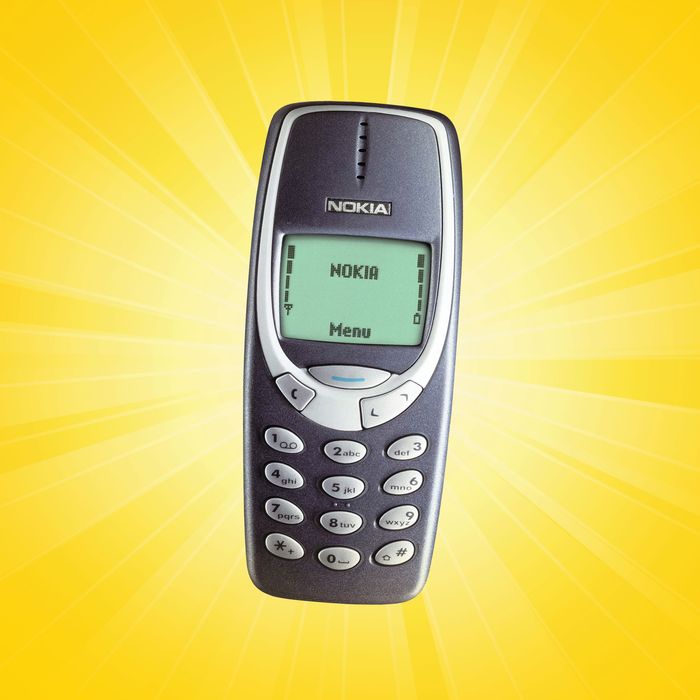 One of the most iconic phones ever released is coming back. HMD Global Oy, the Finnish company that finally ended up with the Nokia brand name after Microsoft bought and then stripped Nokia's mobile division for parts, says it plans to announce a new version of the Nokia 3310 at the Mobile World Congress, set to be held in Barcelona at the end of the month.
Phone-leaker Evan Blass has the scoop at VentureBeat:
But perhaps the most interesting of these devices, at least from the perspective of mobile enthusiasts, is not a smartphone at all, but a modern version of a classic workhorse of a feature phone, the Nokia 3310. […] At just €59, this new incarnation seems priced competitively enough to win over nostalgic former owners for use as a second phone.
Released in September of 2000, the Nokia 3310 was a little brick of a phone with a battery life that could extend for over a week. It sold astoundingly well — 126 million total units worldwide — at a time when cell-phone adoption was just beginning to take off, meaning it was the first cell phone for millions of people. Its distinctive 13-note ringtone is Proust's madeleine for the early aughts: listen to it and instantly be transported back to playing Snake and T-9 texting. Plus, it was famously, absurdly tough. As its legend has grown, it's been shot, blown up, run over by a tank, and turned into a meme.
There's no word what a "modern version" of the 3310 would look like, though Nokia (and other manufacturers) have started releasing "dumb phones" that ditch internet connectivity, apps, cameras, and pretty much everything you find in most smartphones, leaving you with just a dial pad, a small screen, a speaker, and a microphone. If you can't wait for the re-release and just want to get away from checking your email all the time, push notifications, and that anxious feeling of "God, I really should get a picture of this," you're in luck. There are plenty of Nokia 3310s of very dubious provenance (i.e., possibly fake) available for about $20 on eBay right now.