On Monday, the speaker of the House of Commons said that President Trump should not be allowed to address the British parliament.
But while the speaker can afford to pander to public opinion, U.K. prime minister Theresa May knows her country can scarcely afford to jeopardize the "special relationship" with the U.S. — not after Brexit isolated Britain from its European allies.
And so, later that evening, May applied some balm to the president's wounded ego: After soaking in a round of applause at a reception for Tory donors, May said, "I don't think I have received such a big hand since I walked down the colonnade at the White House."
May and Trump famously held hands during the prime minister's trip to Washington, possibly because the leader of the free world is afraid of stairs.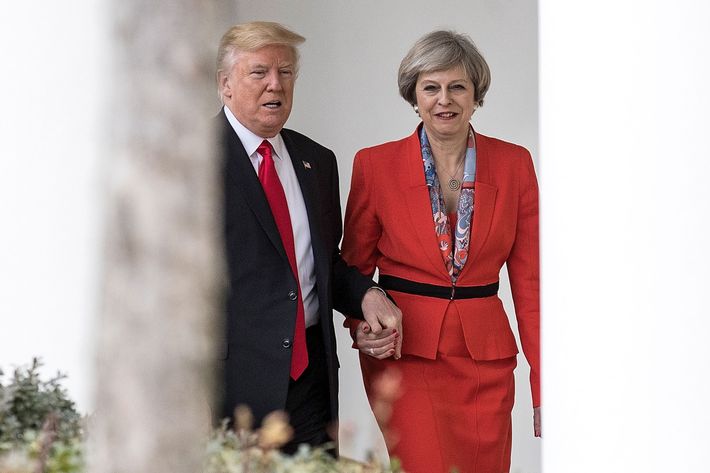 Trump has long had an insecurity about his hand size, ever since Spy magazine branded the mogul a "short-fingered vulgarian" in the 1980s.
"Look at those hands. Are they small hands?" Trump asked the audience of a GOP primary debate last year.
The prime minister of the U.K., for one, thinks not.