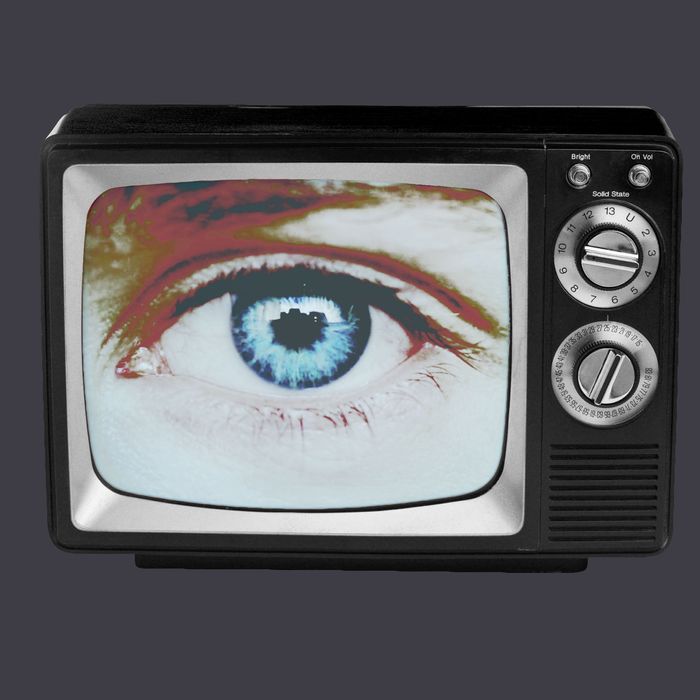 I enjoy a quiet night of watching TV with my loved ones and a massive TV manufacturer.
Quick, check what kind of TV you have. It is a Vizio smart TV? If it's more recent than 2014 — or if you've updated the firmware on your older model — it's been watching everything you watched, collecting that data, and selling it to third parties so they can better target advertising to you.
The FTC and New Jersey Attorney General's office announced today they've reached a settlement with the TV manufacturer, after filing a complaint in November of 2015.
The program is sure to make anyone feel a bit grimy (and also curious about their own smart TV's privacy policy). All Vizio TVs sold in 2014 had something called ACR software installed on their set; the company also forced older smart TV sets to download an update that installed ACR as well. ACR allowed Vizio continuously analyze a portion of the pixels of your TV set and match it to a database of movies and TV shows — think Shazam, but for your TV set, and instead of an app you download and use, it's a process secretly happening on behalf of an enormous electronics manufacturer. Vizio then used your IP and third-party data aggregators to determine things like your sex, age, income, marital status, education, and household size. Finally, it sold this information to third parties, who used it to target and track advertising across devices.
So how did everyone agree to this? In a delightfully sharp-elbowed blog post about the settlement, FTC senior attorney Lesley Fair explains:
Vizio put its tracking functionality behind a setting called "Smart Interactivity." But the FTC and New Jersey AG say that the generic way the company described that feature – for example, "enables program offers and suggestions" – didn't give consumers the necessary heads-up to know that Vizio was tracking their TV's every flicker. (Oh, and the "Smart Interactivity" feature didn't even provide the promised "program offers and suggestions.")
The television manufacturer has agreed to pay a $2.2 million dollar fine to the FTC and the state of New Jersey. It also will also have to delete most of the data it collected, put a privacy program in place, disclose exactly what data it collects when it tracks your TV watching habits, and get your express consent to continue to do so.
"Vizio is pleased to reach this resolution with the FTC and the New Jersey Division of Consumer Affairs. Going forward, this resolution sets a new standard for best industry privacy practices for the collection and analysis of data collected from today's internet-connected televisions and other home devices," said Jerry Huang, Vizios's general counsel, in a statement provided to Select All. "The ACR program never paired viewing data with personally identifiable information such as name or contact information, and the Commission did not allege or contend otherwise. Instead, as the complaint notes, the practices challenged by the government related only to the use of viewing data in the 'aggregate' to create summary reports measuring viewing audiences or behaviors."
The company posted this on its Twitter account earlier today:
As of 6 p.m. ET, that site is currently 404ing.