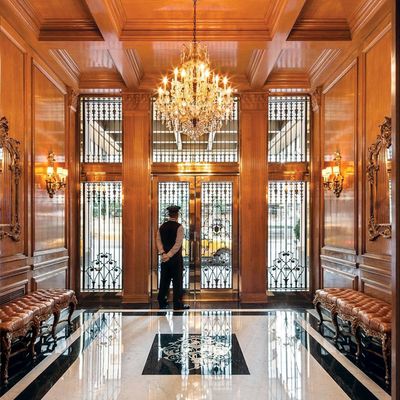 Trump Park Avenue: home of Ivanka and Jared.
For the past 34 years, Trump Tower has been the principal symbol of our new president's real-estate empire and the embodiment of his brand: husky security guards stationed at every doorway, the vast lobby gleaming with marble and gold, and, more recently, lots of photos of power brokers (a reluctant Mayor de Blasio, a triumphant Steve Bannon) boarding the gold elevators for conferences with the then-president-elect. Missing from those photos: Trump Tower residents coming home after a day at work, saddled with Citarella bags. Then there are the thousands of New Yorkers living in Trump-branded towers that span the city from Soho to the Upper West Side. The buildings vary widely in design and type of resident (and in Trump's relationship to them — he does not own the majority of the properties but manages most), but glimpses beyond the revolving door are rare, so that few outside the real-estate world know the differences between, say, the Miesian modernist architecture of Trump World Tower and the Art Deco remnants of Trump Parc or between the rose-­colored walls and vaulting doorways of Trump Palace and the sleek, steely look of the lobby at Trump Place. In an effort to learn more about life inside and whether it's changed since Trump's election, we went directly to the residents. Their responses were surprisingly diverse: Some love Trump and his politics; others loathe him. Some think their property values are about to tank; others expect them to rise. Some say there's been no discernible change in atmosphere; others claim to feel the tension in the hallways. But there's one thing every single resident we spoke to agreed on: The buildings are very, very clean.
Trump Parc Is Very Clean …
"Cleanliness is like an obsession: They clean in the morning, they clean in the afternoon, and it's always perfect. So when I heard he was running for president, I thought, Well, if he does one-third of the good job that he does running the building, we will be in very good shape. When you leave in the morning, of course, you have your newspaper at your door. If for any reason it's not delivered, you just call downstairs. 'No problem!' Within 20 minutes, you've got a paper. One Sunday here, my neighbor upstairs had a guest. Her bathtub was draining, and I had water coming from the ceiling of the bathroom. The guest had left, and the owner of the apartment wasn't there. I had important people coming over for my business that week. I was literally hysterical. I called the staff and said, 'I have Venice in my bathroom. I have the Niagara Falls coming from the ceiling.' Tuesday afternoon, when I came home, my bathroom was painted, and it was cleaner than my cleaning lady leaves it. It was spotless." —Susana Galli, media producer
… But Are the Walls Too Thin?
"The security and rules here at Trump Parc are ironclad — you're not allowed to drive a nail into your wall anytime after 4 p.m.; you can't make any noise — but the construction is shoddy. Thin walls. Plumbing is terrible. Everything was done to cut corners but to make it look really beautiful. I mean, the apartments are gorgeous. But that doesn't mean that you'd look underneath. If you have a plumber come look at it, he's going to say, 'Who the hell did this? This is like spit and chewing gum.' I said to a friend that if you sneeze in Apartment 4A, they say "God bless you" in 37C. I think the name Trump, whether it's on the marquee or off, is completely and totally irrelevant. I've heard that people like his name on there. They can call it Tarantula Arms for all I care. At the end of the day, it's a terrific apartment, and it's a wonderful, wonderful place to live. I've seen people in the elevator with a real-estate agent, and they say, 'Do you live here?' And I say, 'Yes. Buy now. Buy now. It will be Christmas, or Hanukkah, whichever it is, every day of your life.' That's one of the most descriptive things I can say: Every day is Christmas." —Anonymous
You Meet a Lot of Widows and IBM Employees at the White Plains Trump Tower
"We not only have an indoor pool and a gym and a children's playroom and a lounge and business center, but right next to the condominium is a nine-story parking garage. It's owned by the City of White Plains, but on top of that parking garage, on the rooftop, the condominium owns that, and we have this gigantic recreation deck, which has two tennis courts, an outdoor swimming pool, ten barbecue grills, a basketball court, a big playground for the kids, and a putting green. We have heard that there are certain buildings in Manhattan where there are demonstrations, but no one has ever demonstrated here. There have been some unit owners who have come forward expressing their desire to have the name removed from the building, but it's a minority. Everybody that lives here — it's a lot of IBM and MasterCard employees and widows, way more women than men — likes the building the way it is, so no one wants to rock the boat."—Alan Neiditch, retired lawyer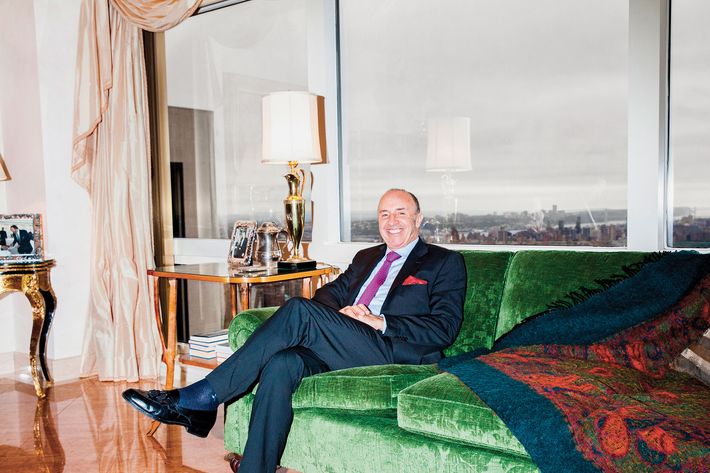 At Trump Tower on Fifth Avenue, the Protesters Have Made Some of the Ladies "Very, Very Upset" …
"I got to know Donald from being in the building. We knew him when he was married to Ivana, we saw the kids growing up. Melania speaks a little Italian, not so much, but she understands, and so we became friends also with Melania. I was with Trump at a tea-party rally way back, I think it was 2011, in Boca Raton.I helped him start various Facebook groups: Women for Trump, Mothers for Trump, Working Mothers for Trump, the Genius Women for Trump, and a whole host of other ones. During the primary, the atmosphere at Trump Tower did not change so much. But unfortunately, right after the nomination, it started to. Especially toward the end, when the Secret Service started to get involved and then the mayor closed the street, it started to become very uncomfortable for a lot of people. I personally don't care. But some of the ladies, especially the ones that come from a different country or a different background, they're not used to that kind of treat­ment, and so some of them are very, very upset. As for property values, in the last 15 to 20 years, Trump Tower has gone up 5, 6, 7 percent almost every year. It's always gone up. Even in 2008 and 2009, it went up 2 percent, and then it went down because of the crisis. I know because I'm on the association's board. The prices are good. There might be a little break between now and when people are going to start to feel more comfortable about the building, just because of this uncertainty. There are a couple of people who are selling their units because they don't particularly care for all the protesters. But also because they don't particularly agree with Mr. Trump's position. But there's always been units for sale at one point or another, so it's not a big thing."—Guido Lombardi, real-estate developer, who also has a unit in Mar-a-Lago
"There are now Secret Service members all over the building. They sit in the stairwell. And now you have to drive to Madison Avenue to have your car sniffed before you can drive it in and drop off any packages. There's a scanner on 56th Street. If you're walking in there with packages, you have to put them through, like an airport. And you know what? That may be a little trouble, but it sort of becomes fun. I've got five people with machine guns on one side of me while the protesters are screaming. It makes me feel very important. I've never had that kind of protection in my life. Plus, Trump has been really cool, like at one board meeting I attended: People were complaining about some expensive wallpaper he wanted to put in the hallways. He said, 'Look, I'm going to put wallpaper on one of the floors, and I want you to go and look at it, and next time tell me whether it's beautiful or not.' And, of course, now we have the wallpaper." —Elaine Rigolosi, Columbia professor
In Trump World Tower, Some Residents Are Worried About Property Values
"I wasn't crazy about the Trump name when I bought it, but I just thought the apartments were so great. I had been seriously thinking about selling before Trump's candidacy, and it clarified things when he started running. I am worried that the Trump name has hurt its value. My family says, 'You have to get out of that building. It's just not appropriate.' I send out emails when people are coming here, saying, 'Please don't blame me for the name on the door.' And they understand when they get here. I never refer to it as the Trump Tower; I only refer to it by its address. I've discussed this with a few neighbors — I felt safe — who feel the same as me. But I have found myself talking in the elevator to somebody about Trump, negatively, and seen somebody else scowling at me. But I can't say anything but good things about the staff. Not only are they always there to help, but they do it with a really warm, welcoming, and caring attitude." —James Tufenkian, carpet designer
At 140 Riverside, Trump's Name Is Gone
"It used to be that in every taxi I took to my house, I'd say, 'You know he does not own this building. He's got nothing to do with it.' My husband would laugh at me, saying, 'They don't care.' I said, 'Well, I care.' Every single taxi, I used to tell them, 'Trump doesn't own it, and not only does he not own it, he has nothing to do with it,' because he didn't for years anyway. I'll tell you, I was proud when we were on the news because we got his name off the front of the building. Now I don't have to feel embarrassed in front of taxi drivers who drop me off, because it just plain old says 140 Riverside. I will tell you one other thing, though: Knowing how everybody in New York hates Donald Trump, I've been thinking to myself, Oh, maybe they won't raise my rent as much this year. I'll be getting my new lease any minute now, and we'll see." —Susan Klausner, semi-retired home stylist
A Few Blocks Away, at Trump Place, It's Still There
"Politics are not discussed in my circle. When I tell people I live here, it kind of ends the conversation. It's a one-liner without a response. I say, 'Yeah, we still live in a Trump building.' That's the end of that discussion. I didn't sign the petition to get Trump's name removed. Who cares, you know? It's a building with a name on it. I didn't rent here because it was a Trump building. What if he ends up doing okay as president? There's always that option. Then everybody would want the name back on the building." —Jack Rouse, design-firm owner
So How Has the Trump Presidency Affected Property Values?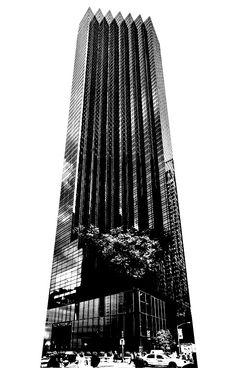 "Most of his properties were built in the late '80s and early '90s as luxury buildings, but what defined luxury then is not what defines luxury now. So the buildings from that era — Trump Palace, Trump International, Trump Parc — are on the upper end of the mid-tier or at the lower end of luxury. That means that they're actually positioned well in terms of what's selling now. But for Trump Tower, where you have to go through security to get to the front door, this might become an issue. The rental market is much more responsive to outside changes [like Trump's becoming president] because of faster-moving transactions — so if these apartments go up or down in value, you're going to see it in the rental market first, and you're going to see it starting about now." —Jonathan Miller, appraiser
"I'm getting people anticipating a bit of a bump because of his prominence. Everybody likes to hear about Trump when they come in. 'Does he come here often?' 'How often does he come around?' This and that. I think people only see it as an extra edge. Maybe before he was elected, people might have been worried about it, that he wouldn't succeed, and then it's got the name of Trump. Once he became president, demand just shot up to a whole other level." —Neil Singh, broker for Trump Parc
"Trump World Tower is a quiet building. It's surrounded by parks. And the Trump brand is still very popular globally. But the luxury market has just fallen off. I had my best year last year, and this year it's nothing. Nothing! I've lowered an apartment from $6.4 to $5.6 million. I've never seen it drop like that. And yet the economy is cruising along. The stock market is fine." —Debra Stotts, broker for Trump World Tower
Choose Your Kind of Trump Building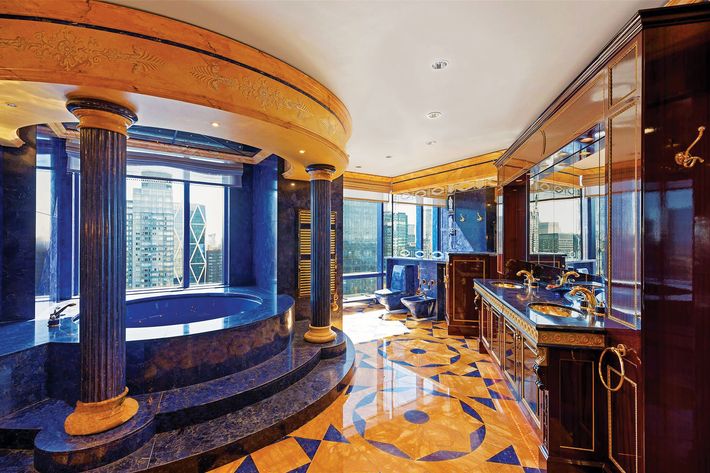 Trump International Hotel & Tower
1 Central Park West
Trump's Involvement: Managed by the Trump Organization.
History: It was built in 1969 to house the offices of Gulf and Western. In 1995, Trump converted it into a residential space: The architects Costas Kondylis and Philip Johnson did away with the dark glass walls and installed columns and spandrels with gold-bronze glass. "A 1950s International Style glass skyscraper in a 1980s gold lamé party dress," said the New York Times.
The Apartments: The lower 17 floors are hotel condos, while the upper floors are traditional two- and three-bedroom condos.
Amenities: Room service and cleaning for condo residents; swimming pool, gym, and Jean Georges delivery from downstairs.
On the Market: Apartment 47BC, a six-bedroom, for $34.5 million.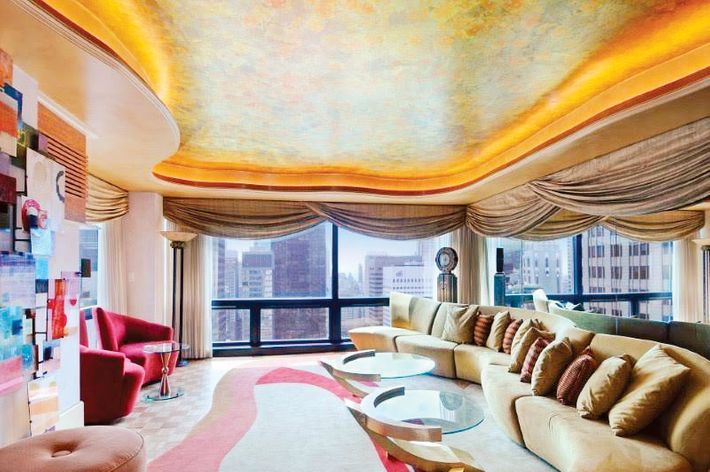 Trump Tower
725 Fifth Avenue
Trump's Involvement: Managed and partly owned by the Trump Organization.
History: Built on the site of the Bonwit Teller department store, which Trump purchased in 1979. When he had it demolished, Trump destroyed two Art Deco friezes that the Metropolitan Museum of Art had wanted to preserve. Preserving them would have delayed the process by two weeks.

The Apartments: The condo owners consist largely of investors who rent them out and moguls from overseas. Trump himself lives in a penthouse on the 66th floor, and his corporate office is on the 26th. It was also the setting of The Apprentice and the site of his campaign headquarters.
Amenities: Terraces, 60-foot waterfall, various Trump restaurants.
On the Market: Apartment 50B, a two-bedroom for rent for $10,000 a month.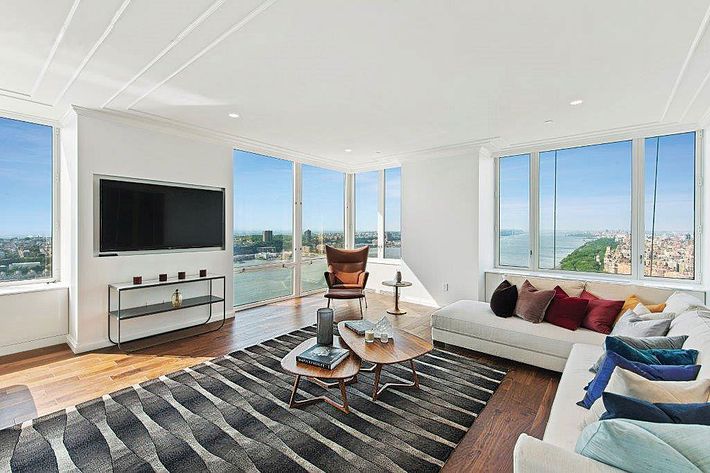 Trump Place
120, 200, 220, and 240 Riverside Boulevard
Trump's Involvement: Managed by the Trump Organization.
History: In 1974, Trump first optioned this stretch of land along the Hudson River between 59th and 72nd Streets. His dream of a "Television City" never materialized, and he ceded a controlling interest to Chinese investors. Construction began in 1997, and Trump held onto a 30 percent stake. His company still manages each building, except 120 Riverside.
The Apartments: Mostly two-bedrooms, but the older structures — 200 and 220 — have more family-friendly four-bedrooms. Where most of the Trump buildings have gold finishes, in these buildings it's platinum.

Amenities: Pet spa and roof deck (at 120 Riverside), pools, fitness centers, valet garage.
On the Market: Apartment PHA, for $12.1 million.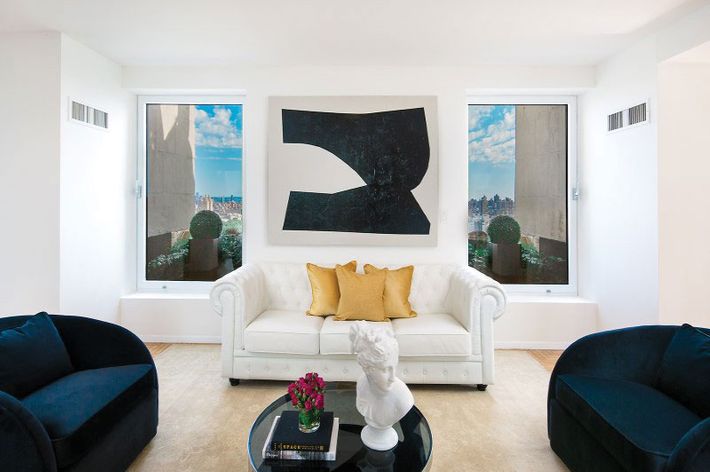 Trump Parc
106 Central Park South
Trump's Involvement: Managed by the Trump Organization.
History: Trump bought the Barbizon Plaza Hotel (built in 1930) in 1981 with the intention of tearing it down, but that provoked an uproar. He ultimately relented and instead converted its 1,400 rooms into 340 condos.
The Apartments: The first 21 floors have smaller units and are uniform, but the upper 17 vary in design. (One broker says they were cut up "like a jigsaw puzzle" during the conversion.) Owners range from globe-trotters who use the studios during visits to the city to year-rounders in the penthouses.
Amenities: Maid service, valet, proximity to Central Park.
On the Market: Apartment PH, with a private elevator land­ing, for $9.5 million.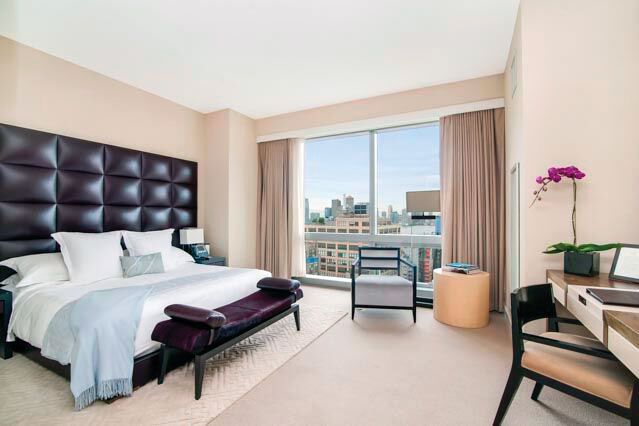 Trump Soho
246 Spring Street
Trump's Involvement: Managed by the Trump Organization.
History: Construction plans were announced on The Apprentice and supervised by the winner of the show's fifth season, Sean Yazbeck. Since more than two-thirds of the hotel-condo's units went unsold when it opened in 2010, the developers lost the building in a foreclosure. The new buyer, CIM Group, announced in 2015 that it would essentially treat the building as a hotel.
The Apartments: Because of the hotel-condo setup, the building's units (mostly studios and one-bedrooms) can be inhabited by their owners for only 120 days a year. The rest of the year, they're rented out as hotel rooms.
Amenities: Bocce court, spa, seasonal pool deck.
On the Market: Apartment 2108, a 500-square-foot studio, for $790,000.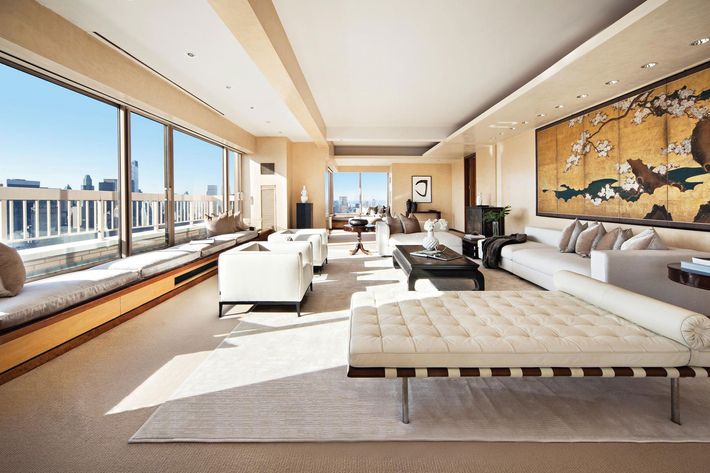 Trump Palace Condominiums
200 East 69th Street
Trump's Involvement: Managed by the Trump Organization.
History: The New York Foundling Hospital occupied the site from 1959 to the mid-'80s, when its administrators decided to downsize. Trump purchased the site for $60 million and had the ten-story hospital building razed with the intention of building a small cinema in its place. (When the zoning permit didn't come through, he built a 54-floor granite tower instead.)
The Apartments: The condos range from studios to penthouses, and even most of the smaller ones have balconies. Residents are perhaps the most varied of any Trump building: young folk and pied-à-terre owners in the studios, families in the larger units.
Amenities: Health club, storage spaces, rooftop deck.
On the Market: Apartment PHC, the full-floor penthouse, for $9.95 million.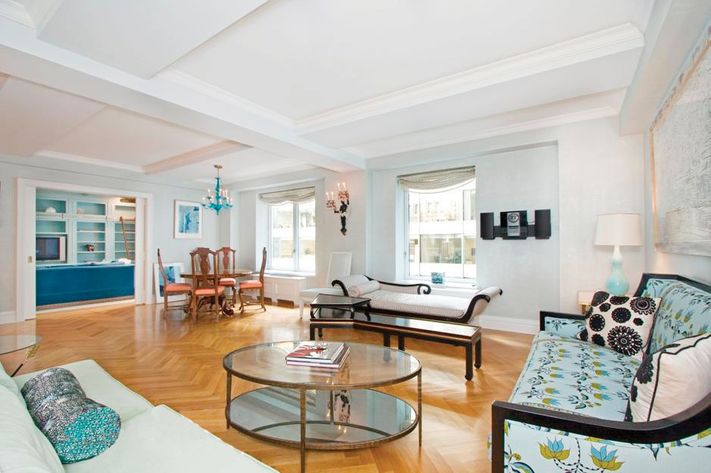 Trump Park Avenue
502 Park Avenue
Trump's Involvement: Managed by the Trump Organization.
History: It opened in 1929 as the Viceroy Hotel but was quickly renamed the Cromwell Arms. It has been occupied over the years by Delmonico's, the disco Regine, and Christie's. Trump bought it in 2001 for $115 million.
The Apartments: The 525 rooms were made into 120 condos and eight penthouses, each with oak floors and marble countertops. Units on the third and fourth floors, where the hotel's ballrooms used to be, have 15-foot-tall ceilings, and it feels like a classic prewar apartment building.
Amenities: Fitness center, maid and laundry service.
On the Market: Ivanka Trump and Jared Kushner's "starter apartment," 6G, for $4.1 million. (They still own the pent­house, where they were living until they moved to D.C.)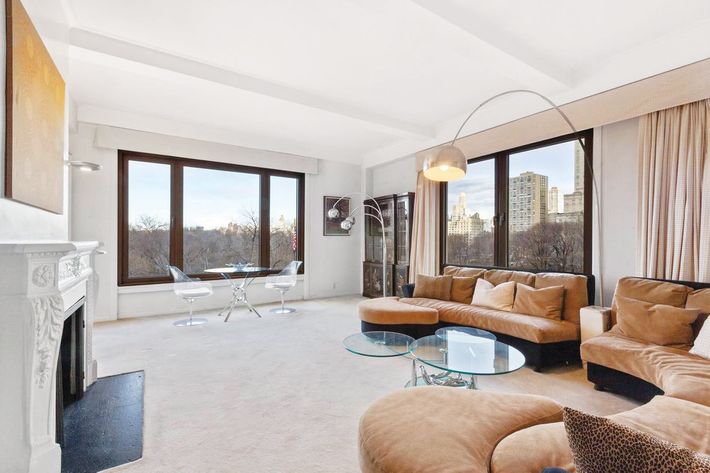 Trump Parc East
100 Central Park South
Trump's Involvement: Managed by the Trump Organization.
History: Built the same year as the adjacent Barbizon and snapped up by Trump in the same 1981 transaction.
The Apartments: It has a similar design and feeling as the old Barbizon but with fewer units per floor and a smaller lobby. "It feels more boutique," said Ginger Shukrun, a broker who has shown condos there. But like its sister building, it appeals to out-of-towners who drop in to New York City infrequently.
Amenities: Bike room, cold storage (for groceries), wood fireplaces in some apartments.
On the Market: Apartment 6A, a two-bedroom with views of Central Park from every room and a wood-burning fireplace, for $2.995 million.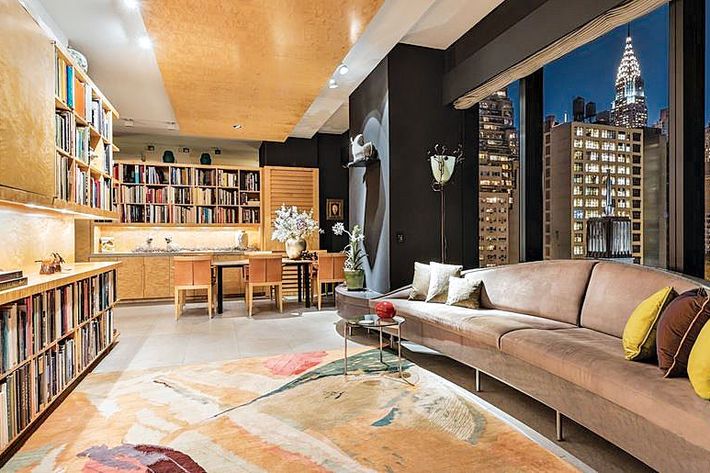 Trump World Tower
845 United Nations Plaza
Trump's Involvement: Managed by the Trump Organization.
History: Trump bought the site from the United Engineering Trustees in 1997. Over the objections of neighbors and the Municipal Art Society, the developers started construction on a 72-story building there in 1999. For a short time after it was finished in 2001, it was the tallest all-residential tower in the world.
The Apartments: It has large condos, with ceilings up to 17 feet high in the penthouses. Many residents come and go for U.N. business, and others are families lured by the amenities (which were meant to compensate for the noncentral location).
Amenities: Vaulted wine cellar, pool, and spa (with massages).
On the Market: Apartment 11H, a one-bedroom with limestone floors, for $2.195 million.
You'll Need a Zebra Couch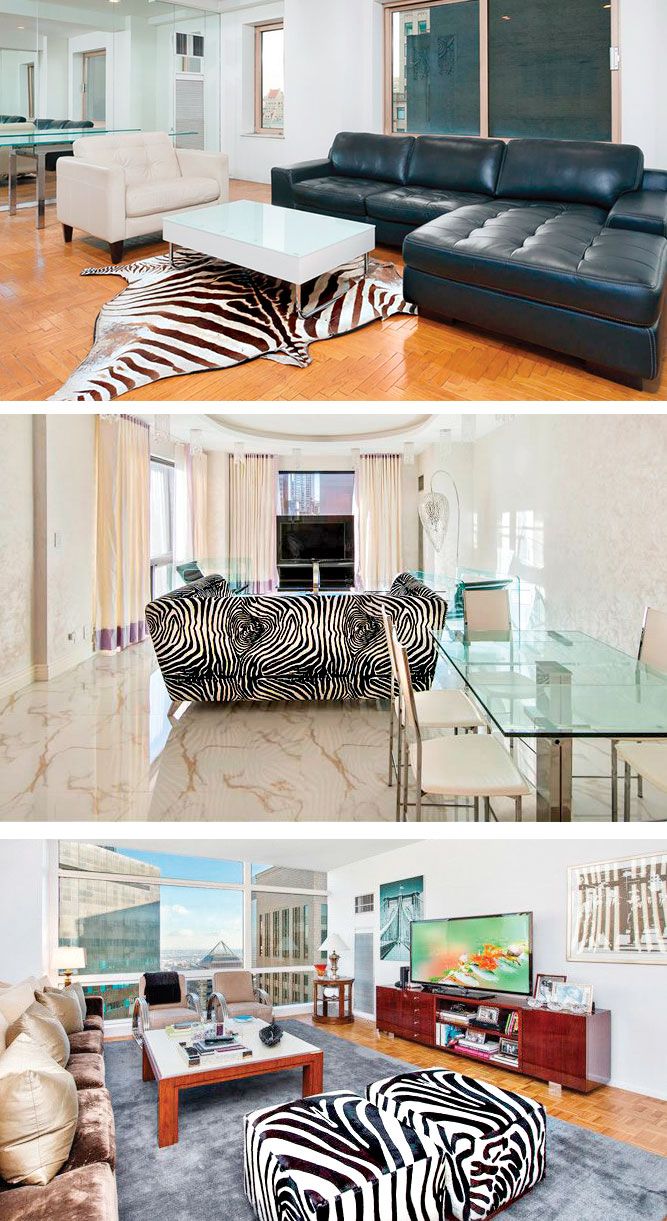 In addition to marble walls, gold fixtures, and crystal chandeliers, zebra print (pillows, rugs, chaise longues) seems, based on current real-estate listings, to be ubiquitous at the city's various Trump buildings.
From the Archives:
When Trump Tower Was Luxurious
Before the tourists, before the Secret Service. By Christopher Bonanos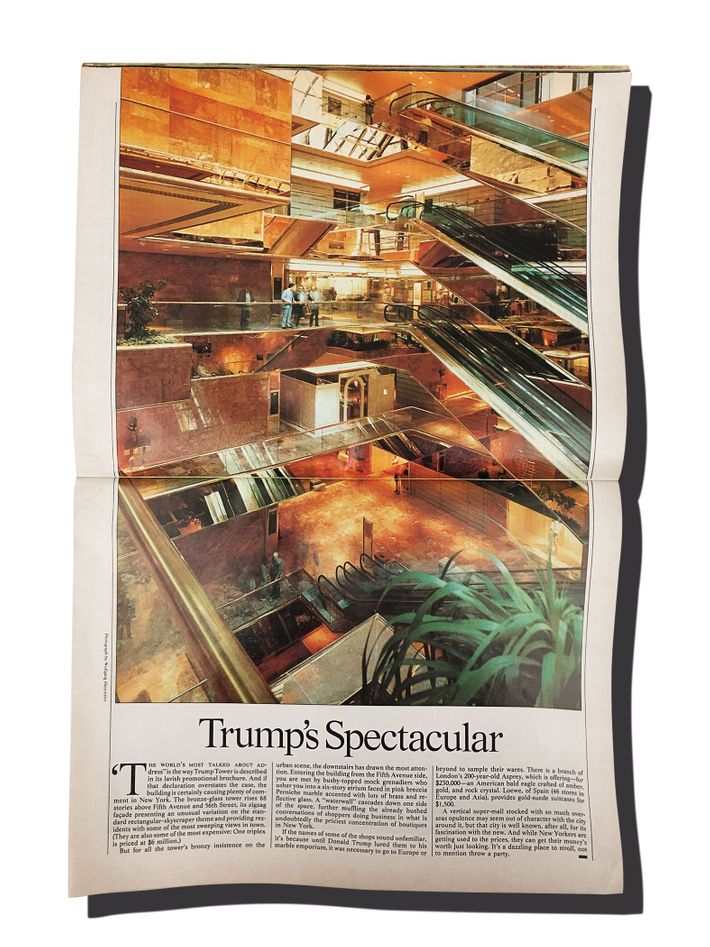 When Trump Tower opened, it rode the fine edge between really tacky and really nice — the New York Times' Paul Goldberger wrote a surprised review saying that he kinda liked it — but there was no argument that it was expensive. Ninety-one of the apartments were over $1 million, with one at $6 million, at a time when the typical two-bedroom luxury apartment was about $300,000. Retail space was the highest-priced on Fifth Avenue, $150 to $400 per square foot, and Asprey and Cartier had stores in the atrium. Today, Gucci rents the big street-level store, but in the atrium, one organization has the lion's share of space. Trump Grill, Trump Bar, Trump's Ice Cream Parlor, and the Trump Store (one of two in the building; the other closed last year because it was in violation of the zoning code) now occupy much of the retail square footage. That, and a big Starbucks. And that escalator.
*This article appears in the February 20, 2017, issue of New York Magazine.