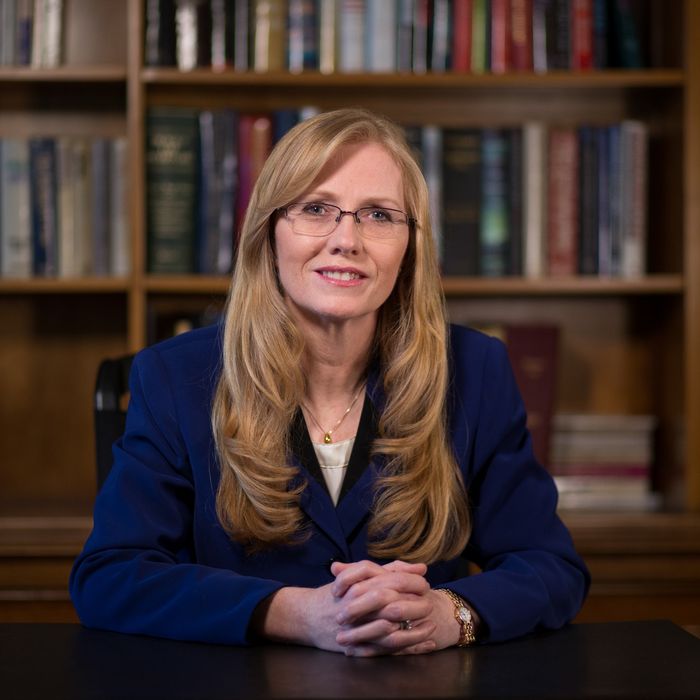 Stephanie Hansen's state-senate special-election win combined national assistance with local messaging.
Photo: Samuel Beytin/Hansen for Senate
The $64,000 question for Democrats seeking to fight back against Donald Trump and a Republican Congress between now and the 2020 elections is whether their recent problems in turning out their voters, especially in nonpresidential contests, can be changed by the energy of a burgeoning anti-Trump resistance.
The first real answer to that question may have occurred this weekend in a special state-senate election in the "First State," Delaware. And though it would be unwise to assume it to set a reliable pattern, in this one case Democrats passed the test.
The contest was over a seat in a state-senate chamber that was otherwise tied 10–10. It was vacated by Democrat Bethany Hall-Long, who was elected Lieutenant Governor of Delaware last November. Republicans ran as their candidate John Merino, who lost the district by just two points in 2014. Given the exceptionally low turnout typically drawn by special elections, the GOP had every reason to expect a win and thus control of the Delaware Senate for the first time since 1972.
But instead Democrat Stephanie Hansen won the seat by a landslide 58–42 margin. Not coincidentally, over a third of registered voters in the district turned out, which is very good for a special election in midwinter (the weather on Election Day was unseasonably mild, but also included an unseasonably disruptive thunderstorm).
The Hansen campaign represented a good combination of national assistance and locally driven messaging. The Democrat raised over twice as much money as her GOP opponent, much of it from small contributors around the country, and also benefited from significant independent expenditures. Local volunteers also had a lot of out-of-state help. But local factors mattered too, as Paul Blumenthal noted:
While the race brought in huge numbers of outside volunteers, it was mostly fought over local issues like transit, the environment, education and the state budget. Erik Schramm, Hansen's campaign manager, said the campaign had to juggle messaging to highlight local issues while harnessing the national mood to excite volunteers.
Democrats will try to replicate their Delaware success in upcoming special elections for congressional seats — especially on April 18 in Georgia's 6th District, vacated by HHS Secretary Tom Price, where Democratic newcomer Jon Ossoff has already raised nearly $2 million to compete in a huge field dominated by warring Republicans — and in the regular off-year elections in New Jersey and Virginia. Winning obviously matters most to Democrats, but the thing to watch in terms of future trends is turnout. If turnout is up significantly over past nonpresidential elections, Democratic odds of winning back the House and a goodly number of governorships and state legislative chambers in 2018 will go up accordingly, particularly if Donald Trump continues to tread water — or even sink further — in popularity.