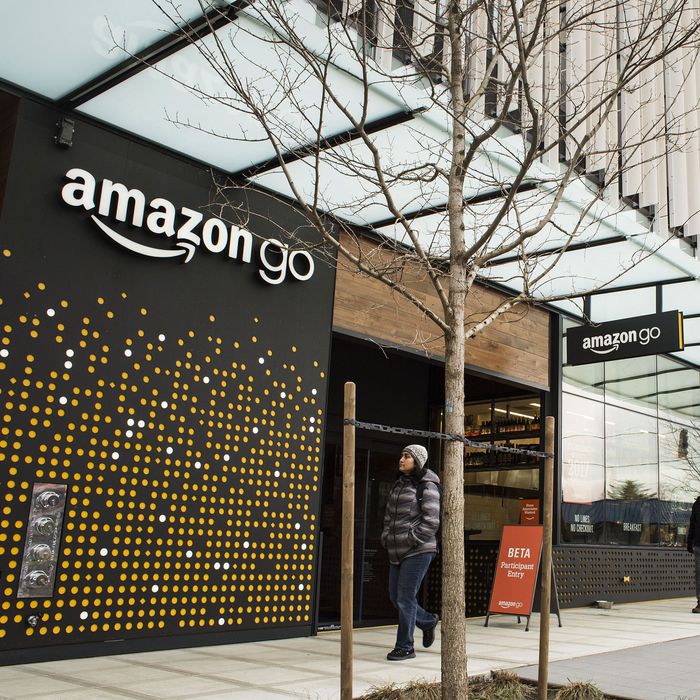 Amazon's new cashier-less store has been delayed.
Photo: David Ryder/Bloomberg via Getty Images
Back in December, Amazon announced it would be opening a brick-and-mortar operation in Seattle that would run without cashiers. Shoppers, thanks to a not fully explained combination of "computer vision, deep learning algorithms, and sensor fusion," would be able to walk in, grab what they wanted off the shelves, and walk out without ever touching their wallets or waiting in a line. But according to a report today from The Wall Street Journal, the store's opening has been delayed due to technical issues.

The store, which was slated to open to the public at the end of this month, remains open only to Amazon employees. Apparently, the cashier-less system doesn't work super well if there are more than 20 people at a time shopping. It also has problems when items are moved from their designated shelf spots or if the people in the store move too quickly. Which sound like fairly big problems unless Amazon is going for a more stop-and-smell-the-roses, slow-shopping kind of experience. Unlikely, coming from a company that has started delivering its products via drones.