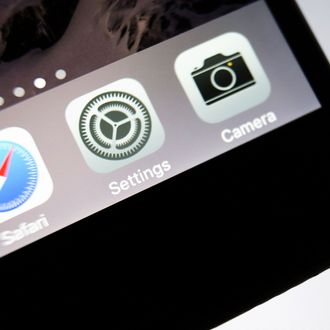 Photo: Jaap Arriens/NurPhoto via Getty Images
Amid the fallout from yesterday's fresh batch of WikiLeaks files, revealing a myriad of cybersecurity tools used by the Central Intelligence Agency to crack mobile phones, Apple is claiming that there's nothing to worry about. At least, not anymore.
In a statement to TechCrunch yesterday, the company said, "While our initial analysis indicates that many of the issues leaked today were already patched in the latest iOS, we will continue work to rapidly address any identified vulnerabilities. We always urge customers to download the latest iOS to make sure they have the most recent security updates."
So far, Google has not commented on the issues concerning its Android operating system. Samsung, whose internet-enabled TVs were implicated, says that it is "urgently looking into the matter," while Microsoft offered a similar sentiment.