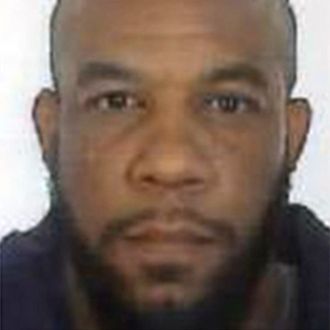 Adrian Ajao, a.k.a. Khalid Masood.
British authorities still have nine people in custody and being questioned in connection to the car rampage and stabbing near Parliament on Wednesday. Two were characterized as "significant" arrests. Police also seized three vehicles after an armed raid Friday morning near the complex in Birmingham where the attacker, Khalid Masood, is believed to have been staying. Police also said they seized more than 2,700 items, which includes "massive amounts of computer data."
In the meantime, more details are emerging about 52-year-old Khalid Masood, who was fatally shot by police after he stabbed an officer outside Parlaiment. Masood had multiple aliases, but he was born in Britain as Adrian Russell Ajao. Prime Minister Theresa May had said Thursday that he been investigated by MI5, Britain's domestic intelligence agency, for "violent extremism" but that he was a "peripheral figure" and was no longer on the security service's radar. It is unclear when he converted to Islam (his mom was Christian), though there are reports he traveled to Saudi Arabia for year-long stays in November 2005 and April 2008; the BBC says that the embassy's records indicate he went there to teach English. Masood did have a long criminal record, and served jail time after slashing a guy in a bar fight in 2000, reports the Guardian.
Police are still trying to pin down Massod's preparation and movements before the attack. "While there's still no evidence of further threats, you'll understand our determination is to whether he acted totally alone inspired by terrorist propaganda or if others have encouraged supported or directed him," said Mark Rowley, the head of counteterrorism for the Metropolitan Police in London. Masood was reportedly on WhatsApp moments before he began plowing down pedestrians on Westminster Bridge, and he stayed in Brighton the night before the attack, where a hotel manager described him to Sky News as a "nice guest" who was "laughing and joking."
The death toll in the attack has also risen to four, not including Masood. A 75-year-old man who was injured died overnight, and 17 people remain hospitalized.
*This post misidentified the British domestic intelligence agency as M15. It is MI5. The error has been corrected.