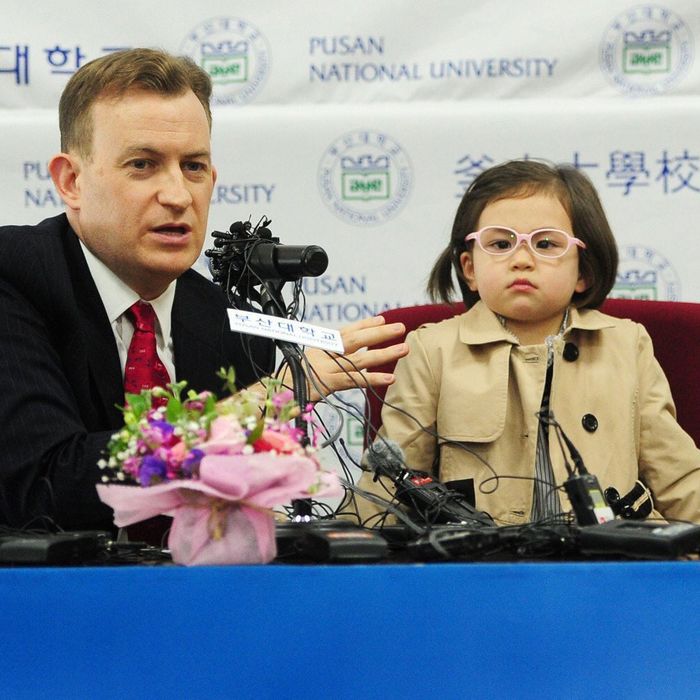 Last week, two kids — 4-year-old Marion in a yellow sweater and 8-month-old James in a walker — burst in on their dad, professor Robert E. Kelly, who was in the middle of an interview with the BBC, discussing South Korean geopolitics. The video was a smash hit. You definitely saw it. Heck, your mom definitely saw it. It was good.
If you're one of the miraculous few that missed it, here you go:
This week, Kelly and his wife, Kim Jung-a, gave a press conference in South Korea discussing the now-viral video. Marion and James were also in attendance. And while I'm sure her parents gave great and pleasant answers about the fun that is becoming a fleeting internet star, once again, Marion — dressed this time in a trench coat, take-no-prisoners stare, and her signature pink glasses — was the highly meme-able star of the press conference.
BBC kid is clearly the bad cop.