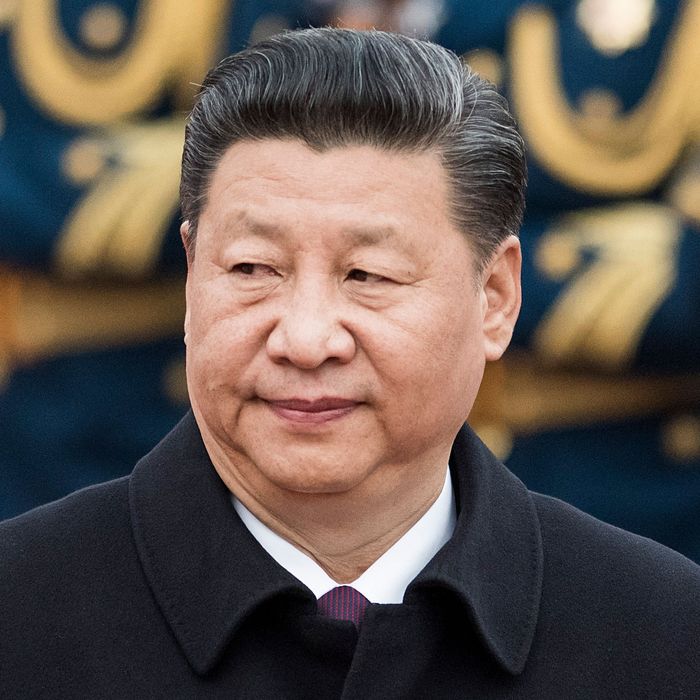 Mar-a-Lago bound.
Photo: Fred Dufour/AFP/Getty Images
China's President Xi Jinping will join President Trump at his Mar-a-Lago estate next Thursday and Friday for a summit that both countries are expecting to be tense and somewhat unproductive.
In fact, it was those concerns that had Beijing pushing to hold the first meeting between the two leaders at Trump's Florida resort instead of the White House. Chinese officials believe a meeting at Mar-a-Lago will be more "relaxed and informal," the Times reported earlier this month, and the casual environment would mean less pressure to emerge from the meeting with any concrete agreements.
There will be no shortage of topics for Trump to discuss with Xi next week. As a candidate, China was one of his favorite foreign bogeymen, and though he's softened his stance a bit since his inauguration (where's that currency-manipulator label he promised?), Trump has irked China since taking office by moving a missile-defense system to South Korea and planning to sell weapons to Taiwan. Trade policy and territorial disputes regarding the South China Sea are also likely to be on the agenda. One thing that almost certainly won't be, though, is golf.
With all these points of conflict, it's worth noting that Xi and Trump can come together on at least one thing if the summit veers off the rails. Both believe the media should serve as a propaganda tool for the administration, and anything that doesn't is "fake news."