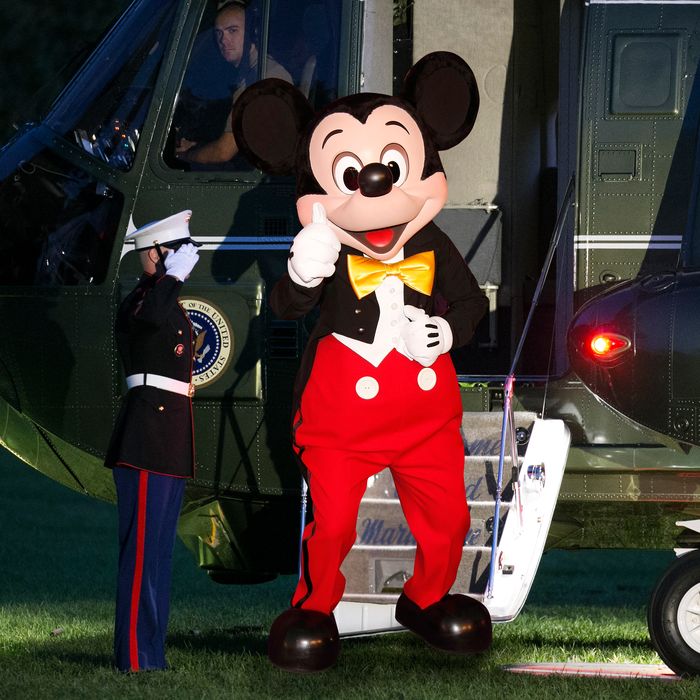 46?
Photo-Illustration: Daily Intelligencer; Photos: Getty Images
Before Donald Trump came along, rich, old, white guys at least dabbled in politics before they tried to become the leader of the free world. But a new path to the presidency has now been paved and we should probably get used to seeing stories like the one in Wednesday's Hollywood Reporter suggesting that Disney CEO Bob Iger may run for the Democratic nomination in 2020.
Last June, the 66-year-old executive told THR that "a lot of people — a lot — have urged me to seek political office," an early sign that he has the ego to pull off a Trump-like pivot from business to politics. He denied any interest in becoming California's governor or one of its U.S. senators, but wouldn't rule out a run for the White House. Since then, Iger has reportedly spoken with Michael Bloomberg, who made the jump from businessman to New York City mayor in 2002, about running for office.
Given Trump's path to the presidency, it's worth noting that Iger just joined Twitter. Is he following Trump's lead to communicate with voters without a media filter? If so, he's taking it slow, with only two tweets sent since joining. But if you look closely, a sign of Trump's influence can be found: He's used three exclamation points in those two tweets.
As Iger flirts with a run for office, he's not the only wealthy, business mogul considering world domination. There have long been rumors about Mark Zuckerberg's interest in running for president, and now even Oprah is suggesting that a run for the White House might not be out of question. Who's next? Mark Cuban? Jeff Bezos? We'll find out soon. It's only 1,343 days until Election Day.