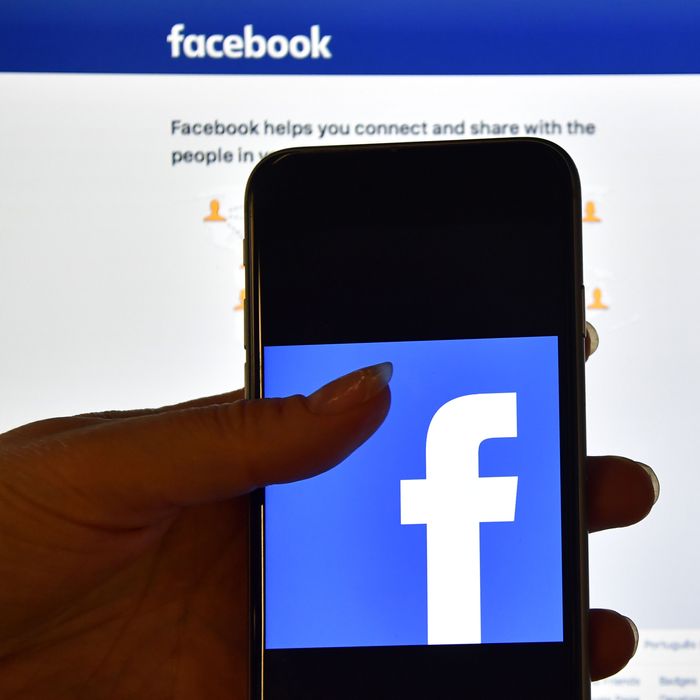 Photo: Carl Court/Getty Images
Following Mark Zuckerberg's multi-thousand word manifesto laying out his plans for, well, saving the world, Facebook announced it is adding several tools to address self-harm. "To prevent harm, we can build social infrastructure to help our community identify problems before they happen," Zuckerberg wrote in his letter. "When someone is thinking of committing suicide or hurting themselves, we've built infrastructure to give their friends and community tools that could save their life." Starting today, Facebook users who might be at risk of self-harm or suicide — someone dies by suicide every 40 seconds — can access immediate help via Facebook Messenger and Facebook Live.
The company is partnering with Save.org, National Suicide Prevention Lifeline, National Eating Disorders Association, and the Crisis Text Line to provide these new features. (Suicide prevention tools have been a part of Facebook for several years now, but today's tools mark a larger investment.) On Live, if you see a friend streaming something that raises a red flag, you'll be able to report your friend's video, and the friend will be notified with several ways to seek help, while still streaming. "We provide people who have expressed suicidal thoughts with different support options such as reaching out to a friend (and offering pre-populated text to make it easier), contacting a helpline, or offering tips and resources for people to help," Facebook said in a release. Users will also have the option to reach out to their friend directly. On Messenger, users can chat in real time with crisis support organizations.
Moving forward, the company says it will be relying even more on artificial intelligence to keep users safe. Facebook says it is working on getting better at recognizing patterns among users who might be considering harming themselves, and is testing ways to discern who these people are based on their posts, and reaching out with support options even if another user hasn't reported them.