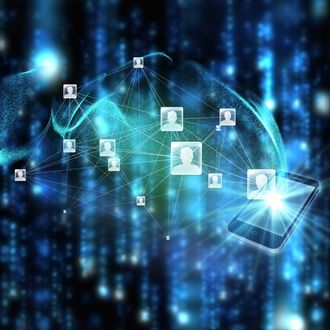 Photo: Wavebreak Media LTD/Getty Images/Wavebreak Media
This morning, Facebook announced that it was updating its policies to prohibit developers from using its data for surveillance purposes. New language in the network's developer agreement makes this policy explicit for both Facebook and Instagram. In the past, both networks have proved useful for law-enforcement purposes and for gathering reams of private information.
"We're grateful for community leaders like the American Civil Liberties Union of California, Color of Change, and the Center for Media Justice, who worked with us for the past several months on this update and have helped bring public attention to this important issue while advocating for positive change," Rob Sherman, Facebook's deputy chief privacy officer, wrote. The announcement coincides with a talk the ACLU gave on privacy this afternoon at the annual SXSW tech conference.
Last October, the ACLU drew attention to Geofeedia, a social-media aggregate service used by law enforcement for surveillance purposes.
That third-party developers can no longer build surveillance tools, however, means nothing for Facebook's own data-collection policies or its willingness to share said data with law enforcement upon request. Peter Thiel, co-founder of data firm and frequent government contractor Palantir, remains seated on Facebook's board.