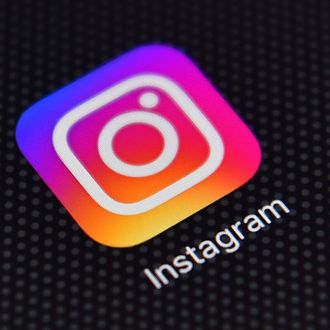 Instagram just got safer.
Photo: Carl Court/Getty Images
After a year of testing the feature with a select number of users, Instagram announced today it is finally rolling out two-factor authentication for all users. The feature, which you are probably already using on other platforms (and if you're not, get on it), adds a secondary layer of security to keep your account safe. Instead of just logging in with a password, you'll now also be sent a random code to your cell phone, which you'll need to input to log into your account from a new device.
To enable 2FA for your Instagram account, first open the app. (Update the app first if you're not running the latest version.) Head to your profile and tap the gear icon in the upper-right-hand corner of the screen. Under "Account," tap "Two-Factor Authentication." Toggle the switch on for "Require Security Code." That's it. Your pictures, videos, and boomerangs are now a little bit more secure. Now, go do it before you get lazy or forget. It will take you less time than it takes to sing the theme song from Gilligan's Island.