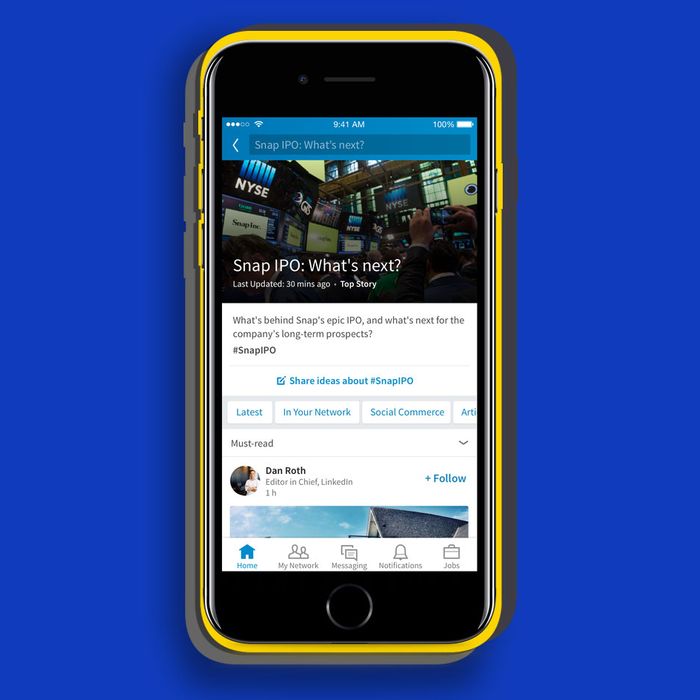 Stating today, LinkedIn wants to be more than just the place you go when you're looking to get out of your current job. Actually, this has probably been what LinkedIn wanted long before now, but today, the company is really leaning into it with a new trending-topics feature. The new topics feed will show users a curated selection of news stories and LinkedIn user posts (remember the one about the 7-year-old who applied to Google in a handwritten letter) based on a number of factors.
From LinkedIn:
Trending Storylines is curated for you by LinkedIn, using a combination of algorithms and our editorial team. In the future you can also start following people and topics that you discover within storylines and as you do so, your LinkedIn Feed will increasingly reflect your professional interests. For example, if you work in machine learning, you will be able to follow this topic and discover new ideas and timely developments in this field.
No word from LinkedIn on what the company plans to do to avoid the whole fake-news thing that continues to plague that other social platform with a trending-topics module and rhymes with shmacebook. Trending topics roll out today for U.S. LinkedIn users, and will be available internationally down the road.