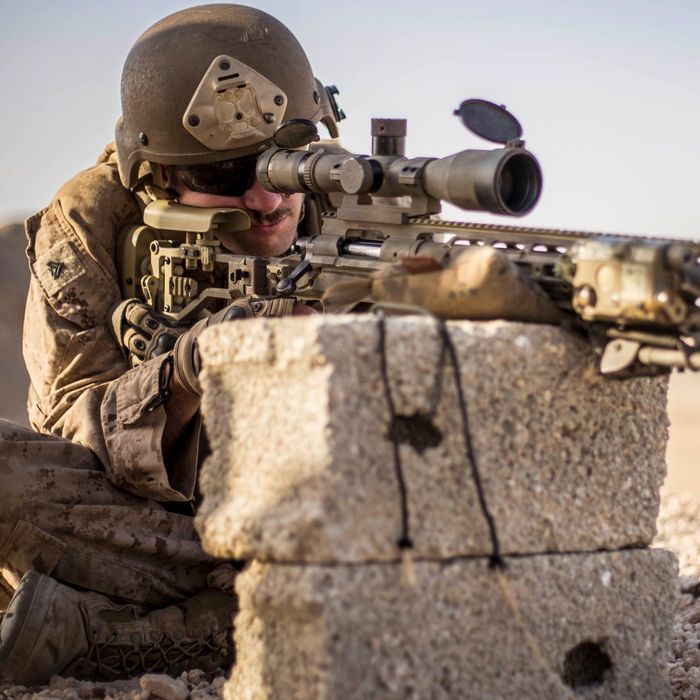 Marines are arriving in Syria to help take back Raqqa.
Photo: @USMC/Twitter
In what marks a "new escalation in the U.S. war in Syria," a group of Marines have arrived in Syria to join in the fight for Raqqa, the city considered the capital of the Islamic State, the Washington Post reports.
The Marines have set up an outpost close enough to Raqqa that they will be able to fire rounds from M777 howitzers, in support of local forces fighting ISIS. Given the range of the rounds fired from the giant gun, that means the Marines must be within 20 to 30 miles of their target, the Post says.
A part of the 11th Marine Expeditionary Unit, the troops deployed outside of Raqqa are among the few U.S. military members in Syria who are not special forces. There are currently around 500 special-operations members in the country serving in advisory and training roles. They have previously been joined by a small number of soldiers, who are on the ground operating a truck-mounted rocket system.
This deployment comes as the White House is reportedly considering a plan to increase U.S.-military participation in the fight for Raqqa. On Saturday, the Post reported that the leading Pentagon plan calls for more special-operations forces, helicopters, and artillery in Syria, in addition to supplying arms to Syrian Kurdish forces.