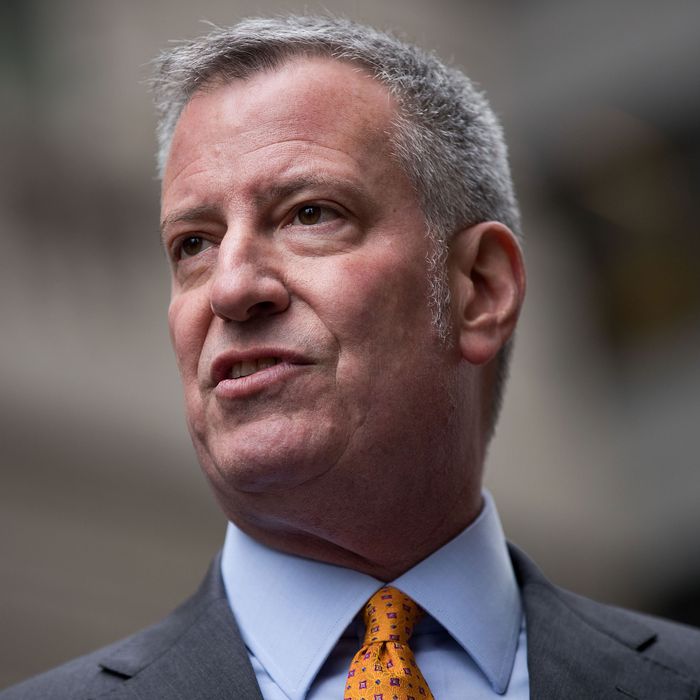 New York City mayor Bill de Blasio, with pronounced sideburns, near the 'Fearless Girl' statue on March 27, 2017, in New York City.
Photo: Drew Angerer/Getty Images
Mayor Bill de Blasio must be extremely confident about his reelection prospects. With potential Democratic rivals making final decisions about whether or not to jump into the 2017 race, he has chosen this moment to cultivate interesting new facial hair — specifically, thin, tapering sideburns that reach nearly to the bottoms of his ears.
In an attempt to game out electoral ramifications of this development, CBS 2 took the issue to voters in a man-on-the-street segment. The local station found them split on the question after showing them images of the newly sprouted sideburns. "It needs to a little more shape," commented one woman.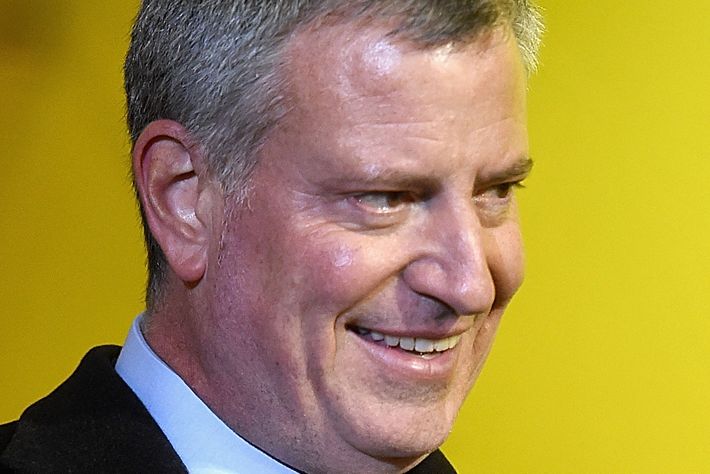 It's unclear when de Blasio made the change — or if this is actually a return to an earlier look that had perhaps gone largely unnoticed amid other issues facing the mayor and the city.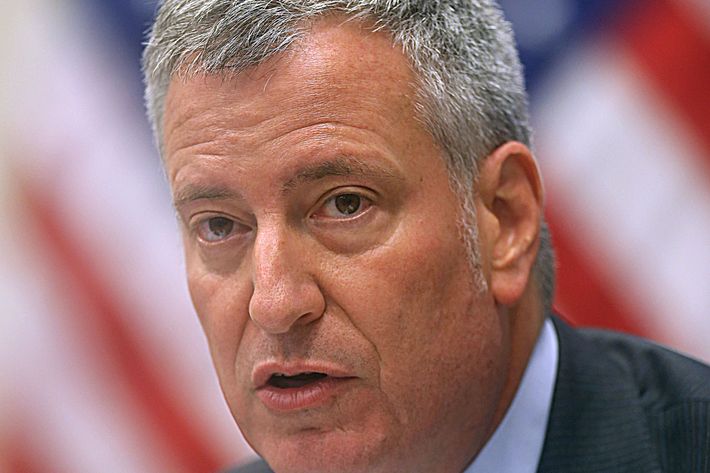 De Blasio did not return a request for comment.