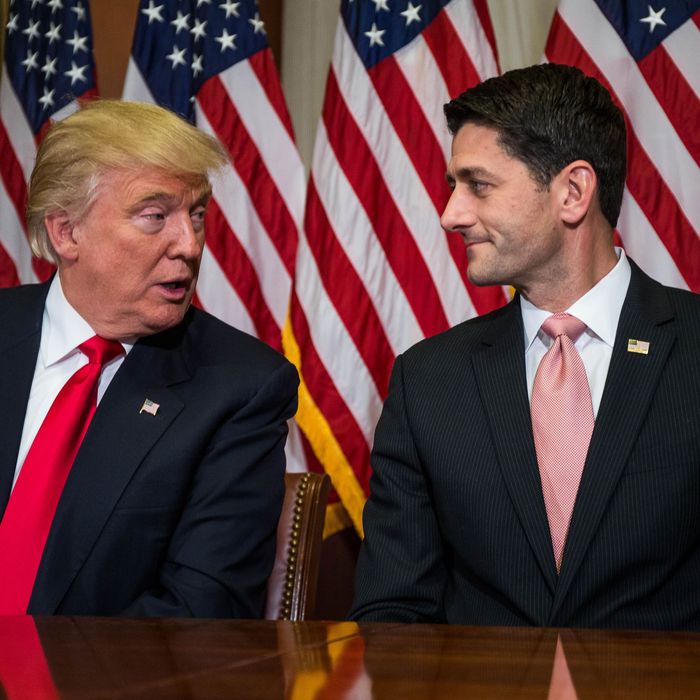 Trump and Ryan.
Photo: Zach Gibson/Getty Images
As the prospects for his health-care bill get dimmer and dimmer, House Speaker Paul Ryan rushed to the White House today for a quick, impromptu meeting with President Trump.
The purpose of the meeting is reportedly for Ryan to tell Trump that he does not have the votes to repeal the Affordable Care Act. He will then ask Trump what to do.
It's possible that the bill will be pulled altogether, saving Republicans from the very public humiliation of their own bill failing to pass a House of Representatives that they control by a 44-seat margin. But that's not what the White House wants.