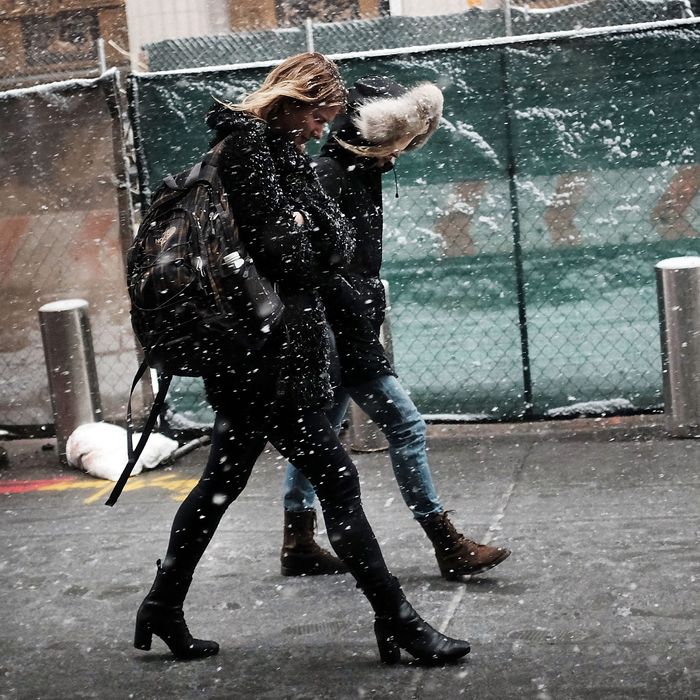 Just pick a season.
Photo: Spencer Platt/Getty Images
Temperatures hit the 60s in New York on Thursday, but a winter weather advisory is in effect for the city from 10 p.m. until 2 p.m. Friday afternoon. Parts of the tri-state area could get between three and five inches of snow, with most of it falling overnight and just in time for the morning commute.
The storm will begin as rain overnight, and then turn to snow, with some sleet and freezing rain thrown in. Later in the day Friday, temperatures will push above the freezing mark, though wind chills will make it feel as if it's in the 20s.
The cold air will stick around for much of the weekend and next week. Think January here: The high on Saturday might not crack 30 degrees and overnight temperatures will likely hover in the teens with wind gusts up to 20 miles per hour.
And that's not all: More snow might be on the way, but this time in the form of a possible Nor'easter Tuesday into Wednesday. It's too early to tell what that might look like, but the National Weather Service puts it at 50–50 odds for snow Tuesday. Keep those boots handy.