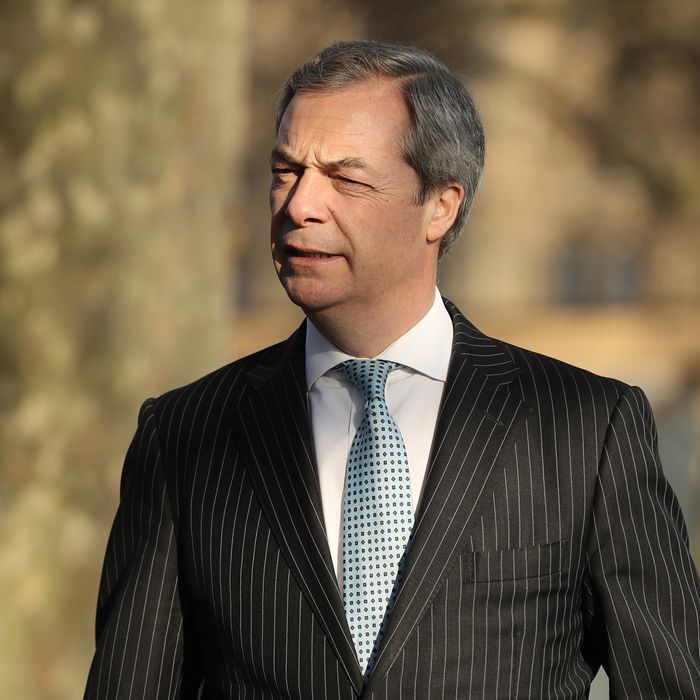 Trying to remember.
Photo: Dan Kitwood/Getty Images
Former UKIP leader and Britain's staunchest Trump supporter, Nigel Farage was seen leaving the Ecuadorian embassy in London on Thursday. What was he doing in the building that WikiLeaks founder Julian Assange has called home since 2012?
According to a BuzzFeed reporter who asked him that question, Farage "said he couldn't remember what he had been doing in the building." Asked if he was meeting Assange, Farage said, "I never discuss where I go or who I see."
Turns out, Farage was visiting Assange, at least according to a source speaking to The Independent.
Farage wasn't alone in the embassy, BuzzFeed reports. The head of a radio station that broadcasts his radio show was there, too, leading to speculation that Farage was there to interview Assange.