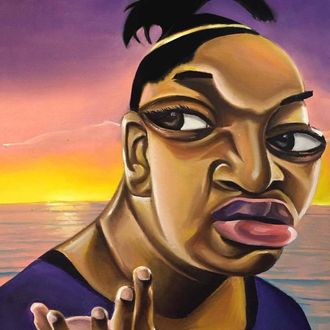 Photo: yesterdaynite/Instagram
A good meme is a piece of art in and of itself. But for Alim Smith, that's not enough. In honor of Black History Month, the Delaware-based, interdisciplinary artist reimagined some of history's most important black meme stars as surrealist portraits. He's like Picasso, if Picasso had access to Reddit, Twitter, and Tumblr. And also Instagram, where Smith has racked up over 17,000 followers, and his art regularly receives thousands of likes.
So, without further ado, Select All is proud to bring you the incredible meme-works of Alim Smith.
Hang all of these in the MoMA. Stat.