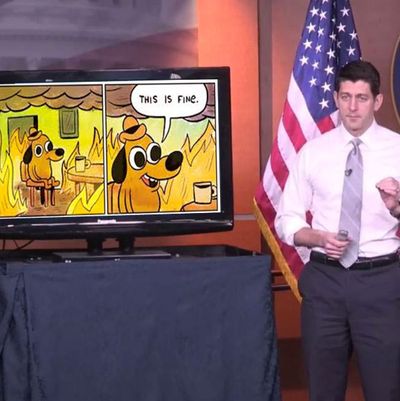 Paul Ryan. Man. Politician. Meme of the day.
Photo: darth/Twitter
Today, Speaker Paul Ryan gave a press conference explaining the GOP's proposed Obamacare replacement, the American Health Care Act. Like any good presentation, Ryan backed up his points with a slide presentation on a television screen beside him. Which, because this is what always happens when somebody moderately famous or important holds up a sign — or, if you're Donald Trump, an executive order — people on Twitter immediately began Photoshopping. Sorry, Paul, but you and your pals should know better by now. Avoid any large, flat objects unless you want the internet collective to come for you.
How many more memes will Trumpcare spawn? Only time will tell.