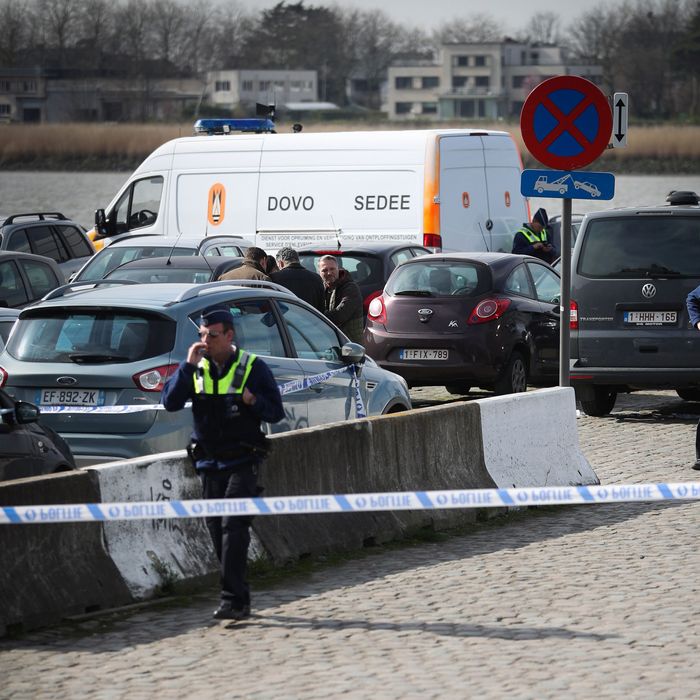 No one was hurt in the attempted attack.
Photo: Virginie Lefour/AFP/Getty Images
A day after a driver mowed down pedestrians outside of British Parliament, a man in Antwerp, Belgium, attempted a similar attack on Thursday. This time, however, no one was hurt.
Police said an attacker in camouflage clothing attempted to enter the pedestrian shopping street De Meir while driving a car at "high speeds" at around 11 a.m. The shoppers in the vehicle's path were able to get out of the way and police gave chase. They quickly stopped the car and arrested its driver, who reportedly had a rifle and knives in the car, along with a container filled with an unidentified liquid.
Antwerp police chief Serge Muyters identified the man as being of North African descent, while the federal prosecutor said he is a 39-year-old French national named "Mohamed R." The car he was driving had French license plates.
The attempted attack comes just a day after Belgium marked the first anniversary of the suicide bombings that killed 32 civilians in Brussels.