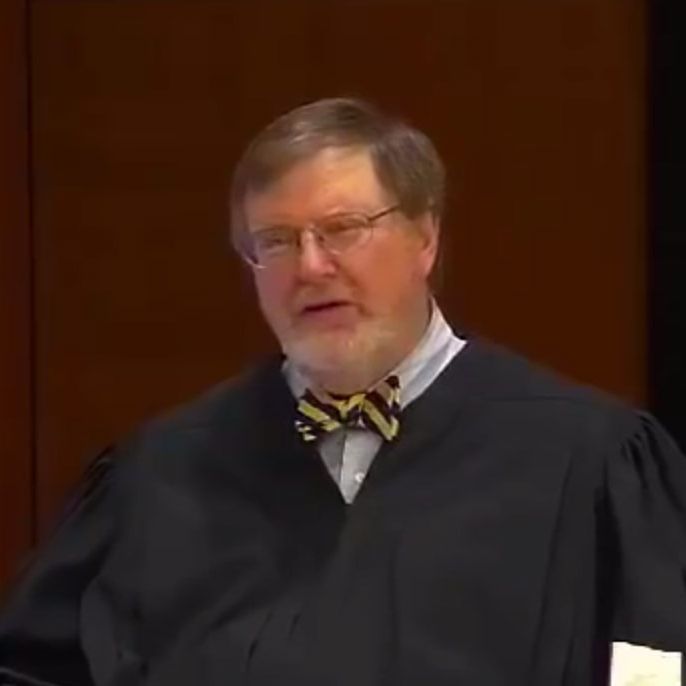 Judge James Robart, who stopped implementation of the first travel ban, refused to simply extend his order to the revised ban.
If in revising its travel ban the Trump administration wanted to avoid the blizzard of judicial interventions that beset its initial effort, they are off to a pretty good start. Released on March 6, the new ban is scheduled to take effect March 16, and at this point the only broad-based challenge to its implementation is the State of Hawaii's claim that it still violates constitutional prohibitions on religious discrimination, and also abrogates the free-association rights of citizens with family members affected by the ban. District Court Judge Derrick Watson will hold a hearing on Hawaii's petition on March 15.
There is a chance the judge who more or less stopped the first travel ban, District Court Judge James Robart of Seattle, could get a second bite at the apple. But over the weekend Robart rejected an effort by the state of Washington (joined by New York and Oregon) to simply apply his order against implementation of the first ban to the other. As Lyle Denniston explains, he's not ruling out later action, but is definitely demanding evidence the new ban has the same flaws as its predecessor:
Robart noted, pointedly, that his prior order had come in reaction to the initial White House order, because that was the one the two states had contested in their first challenge.That comment seemed to send a signal that the states' lawyers will have to convince him explicitly that the revised order is as much a violation of the Constitution and federal laws as was the first version, rather than persuading him of the simpler view that he should simply extend the prior ban on enforcement.
Meanwhile, still another federal judge in Wisconsin, William Conley, granted a temporary restraining order against enforcement of the new travel ban against a particular Syrian family, one of whose members is already in the United States. The legal status of this family is especially murky, and the government argues the ban doesn't apply to these people anyway. But Conley is protecting their status until it can be sorted out. It is hard to see how this order threatens the ban generally.
In no small part because the revisions to the travel ban were designed to exempt people in transit or with legitimate visas, we probably won't see anything like the chaos that characterized implementation of the first travel ban in January, or the obvious grounds for temporary judicial intervention. The revised ban is still vulnerable to the argument that its history shows a consistent effort to discriminate against Muslims. But unless something dramatic happens in the next 72 hours, the new policy will take effect as scheduled.