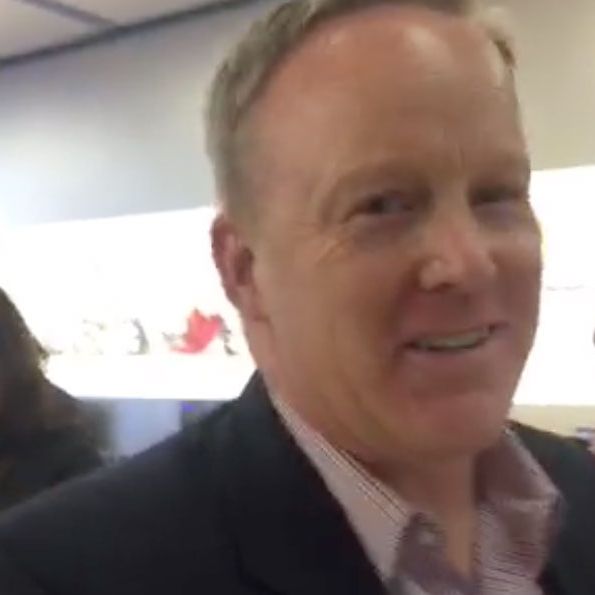 Sean Spicer at an Apple Store.
Over the weekend, a woman, known on Twitter as @ShreeC, posted a video on Twitter in which she repeatedly tells Trump's Press Secretary Sean Spicer he works "for a fascist," while trailing him around an Apple Store. Spicer, for his part, doesn't say a whole lot — "such a great country that allows you to be here" — and continues about his business at the store. Shree would later share a post on Medium, explaining she wished she had come up with "more cogent questions," but she was nervous. She says the fascist bit was a thing that came to her mind.
Based on the size of the box in his hand, it appears Spicer was purchasing something in the Apple Watch family. Somebody ask Utah congressman Jason Chaffetz — who last week said people should "invest in their own heath care" rather than buying a new iPhone — how much one Apple Watch is worth under the GOP's Obamacare-replacement bill.