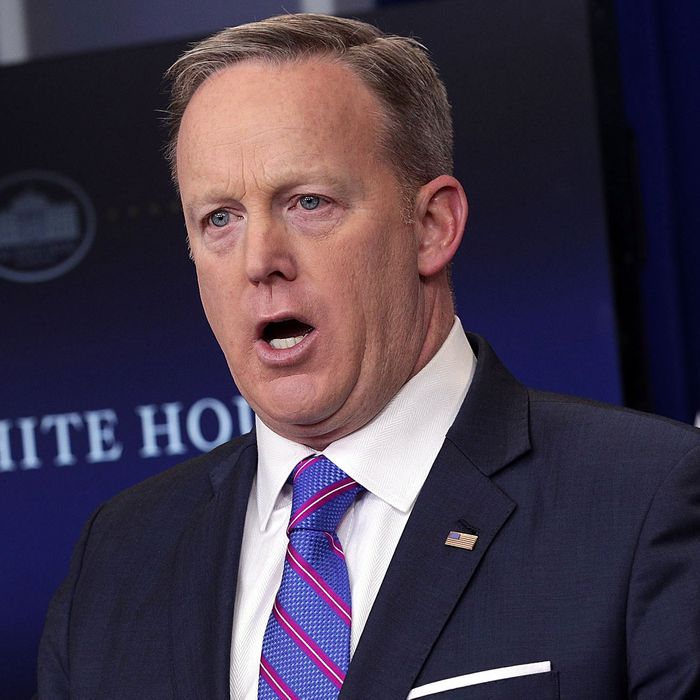 Photo: Alex Wong/Getty Images
Between his years-long battles with Dippin' Dots and Daft Punk, and that time he retweeted and praised a video from the Onion making fun of him, you'd think Sean Spicer would be better at Twitter. And yet … earlier today, Spicer announced — via his official @PressSec Twitter account — that Donald Trump had been confirmed as the new secretary of Housing and Urban Development.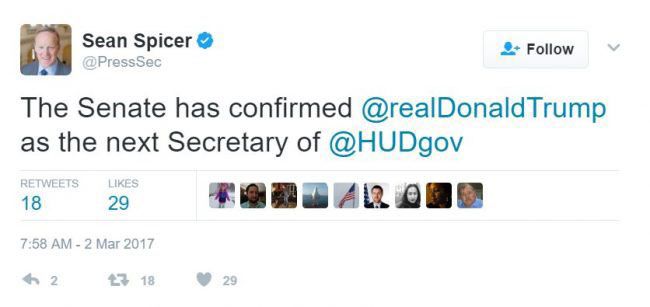 Spicer meant to announce Ben Carson's confirmation. Trump is, in theory, too busy being president of the United States to be HUD secretary. Also, there's probably something in the Constitution prohibiting that. Still, it's easy to see where Spicer went wrong, given that both Carson's and Trump's handles start with the same word, "real."
Donald Trump and Ben Carson. Just two dudes keeping it real on Twitter.