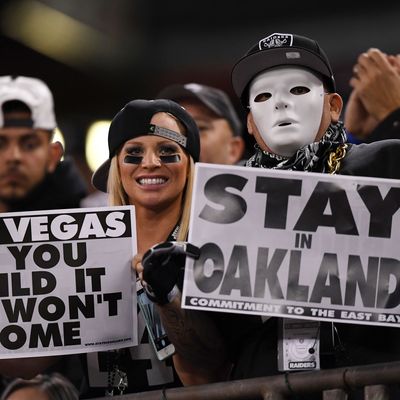 Sad!
Photo: Thearon W. Henderson/Getty Images
The Raiders have made it official. They're moving to Las Vegas, after NFL owners overwhelmingly approved their move from Oakland, 31 to 1.
The Raiders will stick around in Oakland for at least the 2017 and 2018 seasons, as they wait for their fancy new $1.9 billion stadium to be built, which they will share with the UNLV football team.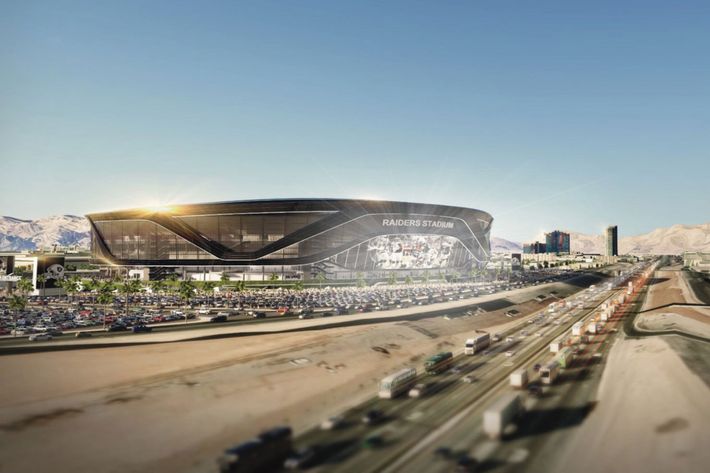 This is the second time the Raiders have relocated out of Oakland — the team decamped to Los Angeles in 1982 until moving back in 1995. This is also the third franchise to shuffle stadiums in recent years; the Rams moved from St. Louis to Los Angeles this year, and the Chargers also headed to L.A. from San Diego.
The Raiders move is kind of a big deal because professional teams have avoided making their hometown team the epicenter of gambling. But the city is getting its first NHL (and major sport) franchise, the Golden Knights, next season, and the location didn't appear to be a stumbling block. Only the Miami Dolphins voted down the move by the Raiders.