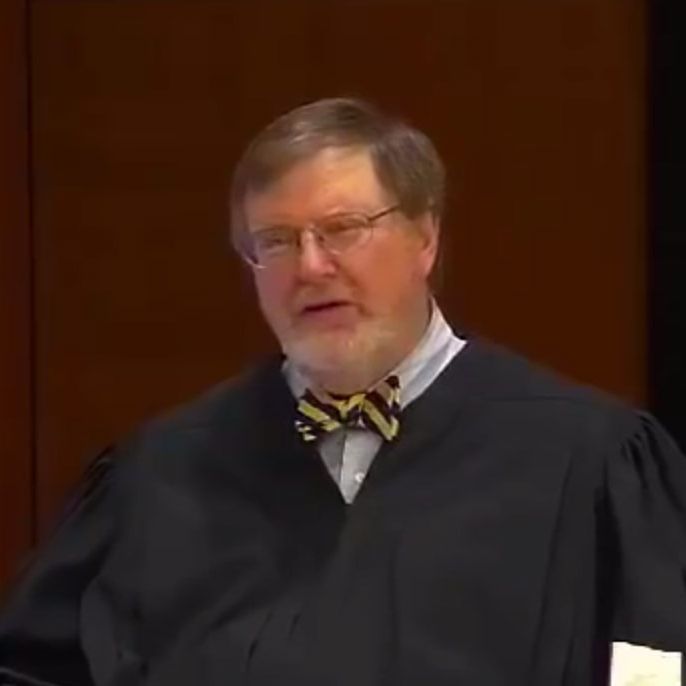 Three states are asking the Seattle judge to rule that his suspension of the original Trump travel ban applies to the revised version, too.
Seattle-based federal District Court Judge James Robart — famously called a "so-called judge" by the president of the United States for putting a hold on the Trump administration's hasty and sloppy travel-ban executive order — will be back in the spotlight again, as a revised travel ban receives judicial scrutiny. Three states (original travel-ban petitioner Washington, plus New York and Oregon) are asking Robart to rule that his original suspension applies to the new order as well, at least until Trump's lawyers answer some pointed questions about it.
Washington attorney general Bob Ferguson, who announced the new petition, does not seem to care about the administration's assertions that it took care of the problems that snarled its earlier travel ban. "The court decides that, not the president," he said.
Ferguson and other state lawyers said they believe the burden is on the government to convince a judge that the freeze should not be in effect, rather than the other way around.
If Robart agrees, there will at least be another round of hearings in federal court. Whether Trump explodes at this George W. Bush appointee then, or waits to see what he ultimately decides to do, will be an interesting question that could threaten the "presidential" image he conveyed in his speech to Congress last week.
In any event, Robart will have a chance to weigh in before a colleague in Hawaii holds a hearing next Wednesday on a parallel suit by the State of Hawaii. In both suits, the key issue will likely be whether the first or the second travel ban represents nothing more than a fig leaf for an unconstitutional ban on Muslims.