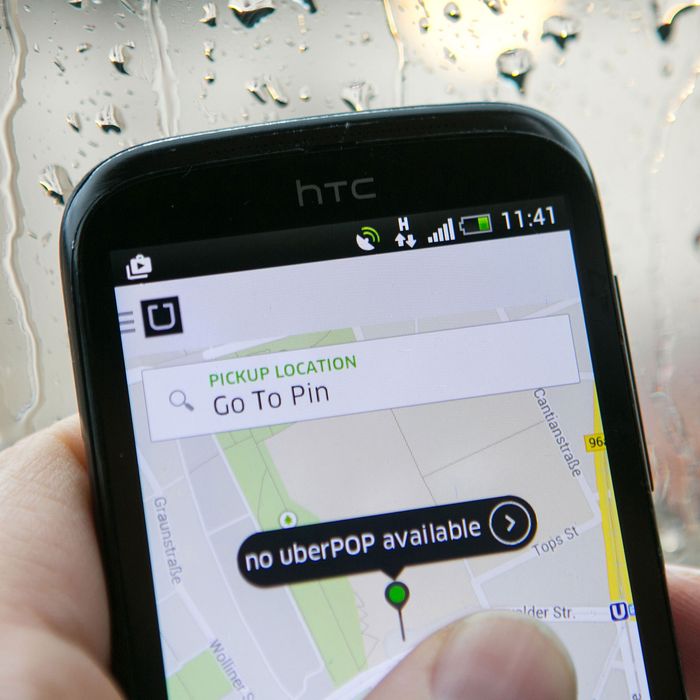 Photo: Krisztian Bocsi/Bloomberg via Getty Images
South by Southwest, also known as "SXSW," also known as "South By," also known as "hell," kicked off this weekend in Austin, Texas, with about 70,000 visitors coming in. It was a mildly rainy night in Austin last night, and people suddenly found themselves discovering something: Uber and Lyft don't currently operate in Austin.
People were not happy!
The fact that SXSW has been going on for 30 years without Uber or Lyft, or that the city of Austin had even managed to exists seemed, frankly, unbelievable.
Others had helpful suggestions:
There are other ride-hailing services in Austin — Fasten and RideAustin being the main two replacements — but both seemed to struggle under the demand of tens of thousands of out-of-towners wanting to to be ferried around the city.
But wait, you may be asking here: How could these ride-hailing services like Fasten and RideAustin — which function essentially the same as Uber or Lyft — even be allowed to operate in Austin while Uber and Lyft are "banned"? Simple: Uber and Lyft aren't banned; they just left town after losing a public vote that required, among other things, drivers of ride-hailing apps to get fingerprint-based background checks.
Uber and Lyft aren't "banned" from Austin anymore than I'm banned from my local 7-Eleven when I attempt to enter without any shoes or shirt. They're simply being denied service until they comply with local regulations. In the meantime, a bunch of wet tech bros were left very mad online, waiting for a ride.