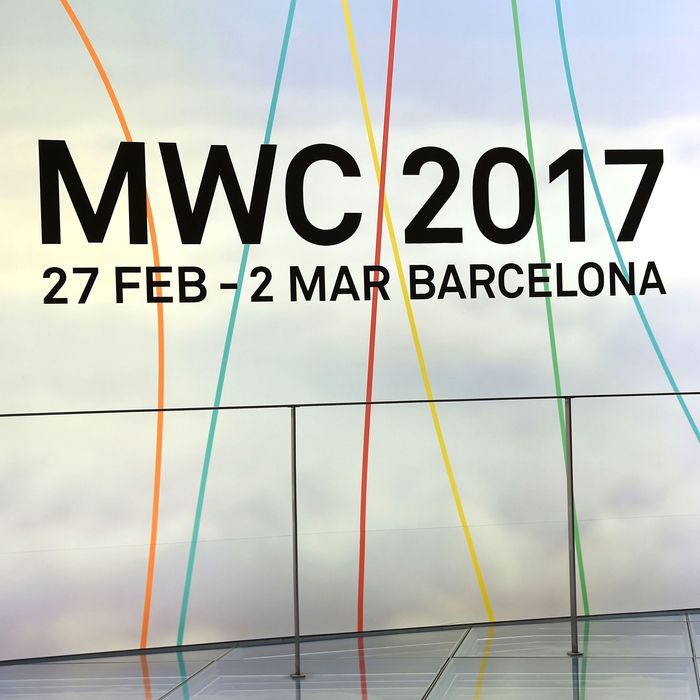 Congress in session.
Photo: LLUIS GENE/AFP/Getty Images
The Mobile World Congress ended yesterday in Barcelona. Dedicated to smartphones, tablets, and laptops (and a smattering of other products), the MWC is part trade show and part press event, and provides a good opportunity to see what's headed down the pike this year, as well as gauge the temperature of where many manufacturers are headed. Here's some of the more interesting things to bubble out of the event.
LG G6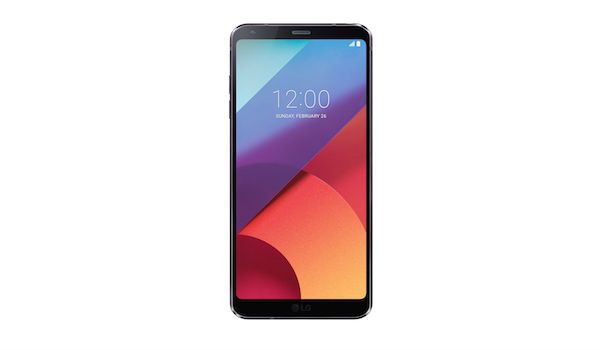 LG badly needs a hit with its newest flagship phone. The G5 — last year's attempt to create a "modular" phone that you could attach new parts and pieces to at will — never really took off, and its smartphone division is struggling. Luckily for LG, the G6 is a newly focused phone with an intriguing new form factor.
I've been spending time with a preproduction unit, and the first thing that sticks out is just how much screen there is, thanks to the G6's ultraslim top and bottom bezels. The other big change: a 18:9 screen ratio, versus the industry standard of 16:9. This makes the phone feel noticeably thinner than comparable offerings from Apple, Samsung, and Google, which means — while it has a large 5.7-inch screen — it's easy to hold one-handed. This also allows for split-screen multitasking on a phone that feels much more natural than any other solution I've tried to date.
The bad news for LG, of course, is that both Samsung and Apple have their own nearly bezel-free phones coming out this year. But it's an intriguing look at what many phones are gonna end up looking like, and relatively soon.
Nokia 3310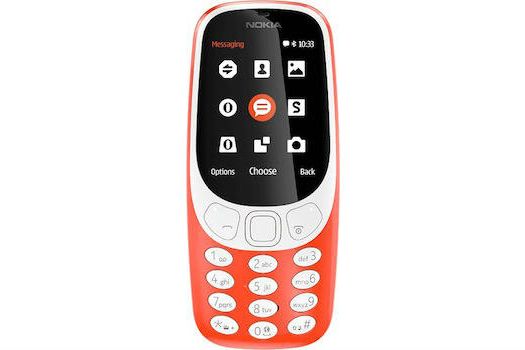 This relaunch of the iconic brick phone got plenty of press attention, and probably backfired a bit for Nokia — as it was likely hoping some of that free press would also shine on its very solid and reasonably priced Nokia 6 Android smartphone.
Sure, it's a blatant play for nostalgia, and it's a phone that's indistinguishable from plenty of other dumbphones on the market, except for costing a bit more and having an updated version of Snake. But as smartphone releases become more and more boring (get ready to upgrade, because this year's new model is 5 grams lighter and 2 millimeters thinner!), it's amazing how much heat this retread was able to generate.
Samsung Galaxy Tab 3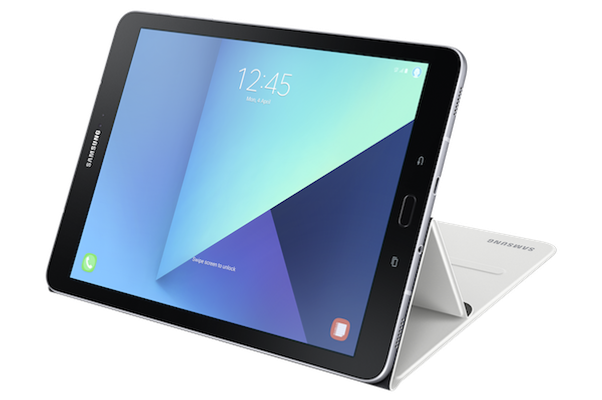 If the tablet market is dying, nobody seems to have told Samsung. I got to spend some time with Samsung's newest tablet at a press event here in New York, before MWC kicked off, and it's a stunner. The screen is beautiful AMOLED and supports HDR, or high dynamic range — which creates a much more vibrant and full range of colors on the screen — and it's got a beefy Snapdragon 820 powering it. With my Nexus 7 slowly dying, there's some real appeal in an updated Android tablet hitting the market. The only open question: Samsung hasn't revealed the price on this yet.
Samsung Galaxy Book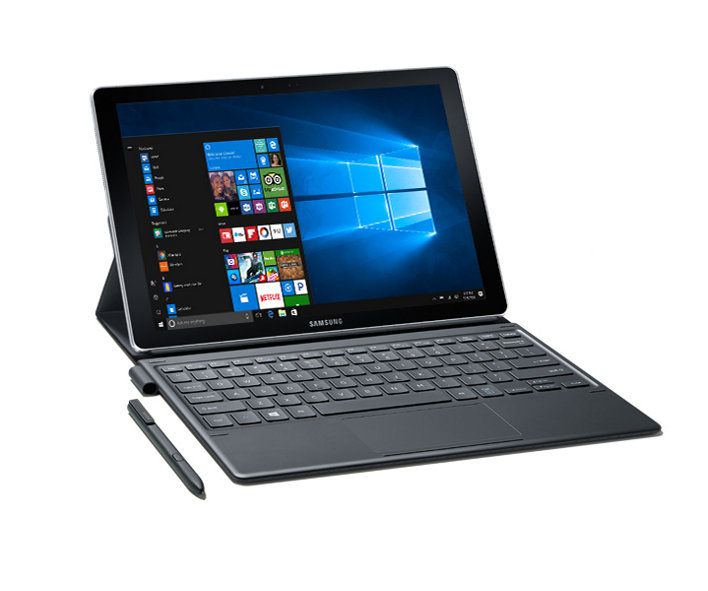 The Galaxy Book (coming out in a 10-inch and 12-inch model) is one of the increasing number of laptops that follow the lead of Microsoft's Surface and Surface Book, allowing the screen to be detached from the keyboard altogether, and turning it into a tablet. The attached stylus works well, and boasts a nice feature in that it can detect how much you're tilting it from side to side, good for anyone who uses Photoshop or other illustration programs.
While nobody has quite figured out the perfect OS for a computer that functions as both a standard laptop and a tablet — and Windows 10 is no exception — the trend toward this kind of flexibility is one I hope to see a lot more companies take up. Speaking of which…
Porsche Design BOOK ONE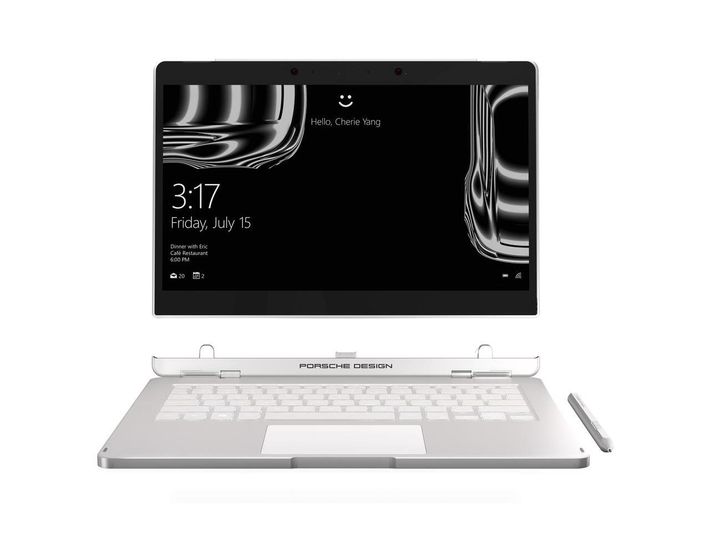 This beast of a machine isn't cheap at nearly $2,500, but it's a high-powered and high-design laptop that looks to one up what Microsoft has done with the Surface Book. It even has a few extra tricks up its sleeve: You can tear away the screen like a Surface Book, or you can rotate it 360 degrees like a more traditional two-in-one. I'm not sure it'll find a huge audience, but it's notable that at least one company thinks there's a market out there for these types of devices at luxury prices.
5G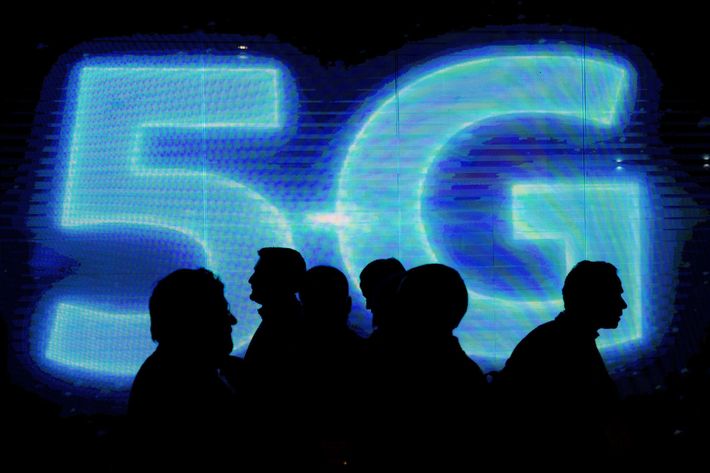 5G mobile internet is still more theoretical than anything else at this point, but numerous carriers and hardware manufacturers now think we could see widespread roll out by 2019 — and the promise of a 10-gigabits-per-second mobile-data connection remains enticing (even if I shudder to think what it would do to my cell-phone bill). There's still some serious work to do on establishing standards, but it seems like 5G will be here sooner rather than later.
One of the more intriguing ideas that came from MWC: Samsung's 5G Home Modem for Verizon, which would use 5G networks to deliver home internet. There's a lot that remains up in the air about this, but 5G networks would be able to compete on speed against traditional cable ISPs that have a monopoly in most major American markets. For anyone who's suffered under Time Warner Cable (excuse me, Spectrum) or Comcast, this could be a godsend — or at least spark some real competition in home ISP services.