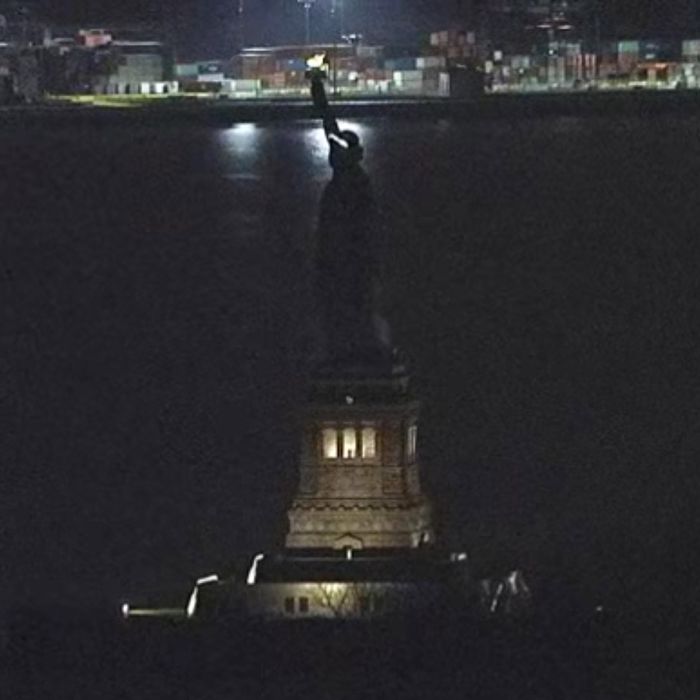 The Statue of Liberty usually glows at night in New York Harbor, illuminated by spotlights trained on the monument. But overnight Lady Liberty temporarily went dark, only its crown and torch left beaming.
The timing of Lady Liberty's blackout appeared symbolic, to some: Wednesday is International Women's Day, and organizers of the Women's March are calling on thousands to strike on "A Day Without a Woman." It seemed that maybe America's most iconic lady decided to join in, and maybe protest some other things, too.
The National Park Service sort of put a wrench in that narrative, tweeting that the outage was "likely related" to a new emergency generator or Hurricane Sandy repair work. Officials later confirmed to NPR that it was "unplanned," and they would determine the cause Wednesday, when crews returned to work.