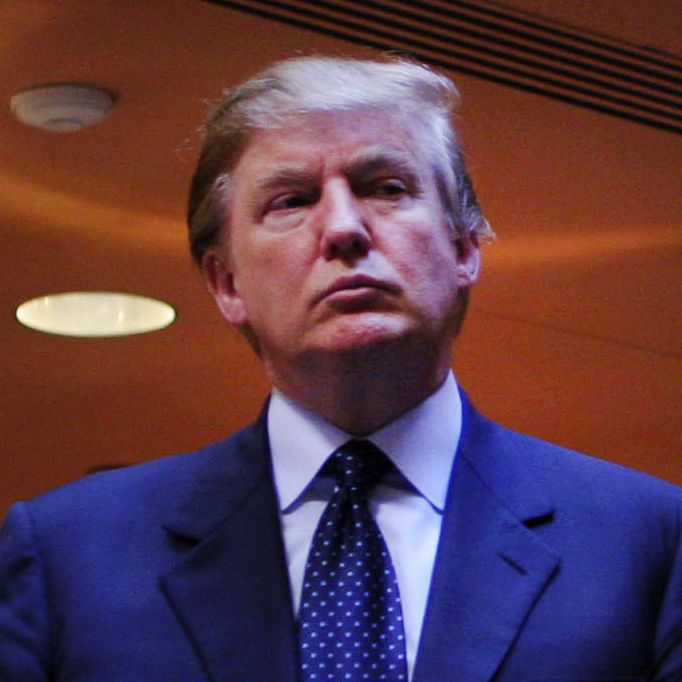 Before the fall.
Photo: Thos Robinson/Getty Images
More than 6,000 people who accused President Trump of ripping them off with his phony university will get back some of the money he swindled from them after a federal judge approved Friday the $25 million settlement between the president and former students of Trump University.
U.S. District Judge Gonzalo Curiel, the Indiana-born judge who Trump accused of bias because he's Latino, approved the deal more than four months after it was struck, bringing an end to three separate lawsuits against Trump University.
The settlement nearly fell through after a Florida woman argued that she should be exempt from it and allowed to sue Trump on her own. Sherri Simpson wants an apology and to see Trump face criminal racketeering charges.
"I would like an admission that he was wrong, an admission that, 'Oops, maybe I didn't handle it as well as I should have, I didn't set it up as well as I should have, that I didn't maintain it or oversee it as well as I should have,'" Simpson told the Orlando Sentinel this week.
Ultimately Curiel decided to approve the settlement after lawyers for class-action plaintiffs argued that they would recoup nearly 90 percent of the money wasted on the bogus classes at Trump University.
"The court finds that the amount offered in settlement is fair, adequate, and reasonable, and accordingly concludes that this factor weighs in favor of final approval," Judge Curiel wrote.
The case was set to go to trial late last year, which would have forced Trump to testify during his transition and allowed thousands of former students to air their complaints about aggressive sales and useless classes. Instead, the guy who said he never settles cases, settled the case.