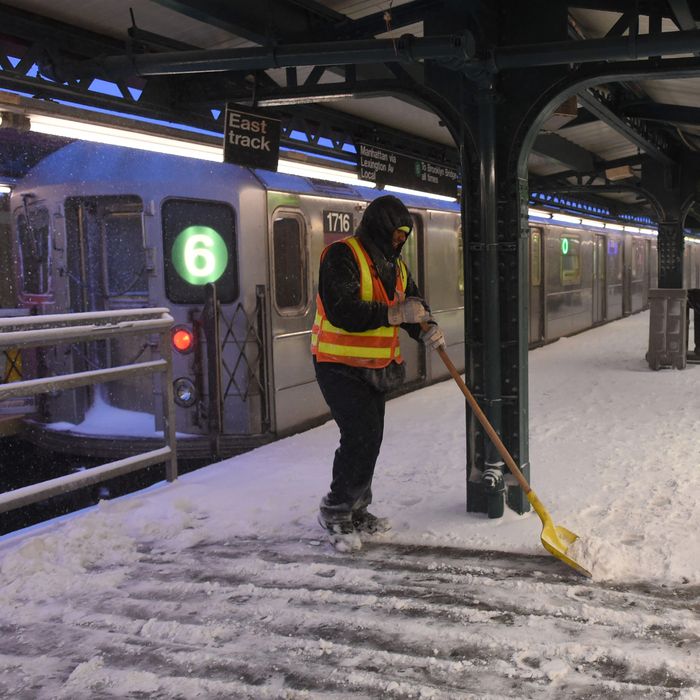 Snow job.
Photo: Don Emmert/AFP/Getty Images
A day after New York City was blanketed in a slushy mixture of rain, sleet and ice, giving much of the city a snow day, the MTA is making people wish they'd stayed home again.
Rampant delays, brought upon by signal problems, mechanicals issues and at least one sick passenger, have turned Wednesday's commute into a miserable slog for many New Yorkers. Subway platforms were so crowded that, in at least one case, new passegners had to wait outside turnstiles.
The NYCT Subway Twitter account, which sends out service change information, has been in hyper drive for the past several hours. So far, it's noted delays on the A, B, C, D, E, L Q, R, M, 4, 5, 6 and 7 trains. Passengers are not pleased.
In addition to the slow running trains, icy subways platform and unsolved bus stops drew the ire of New Yorkers on Wednesday.