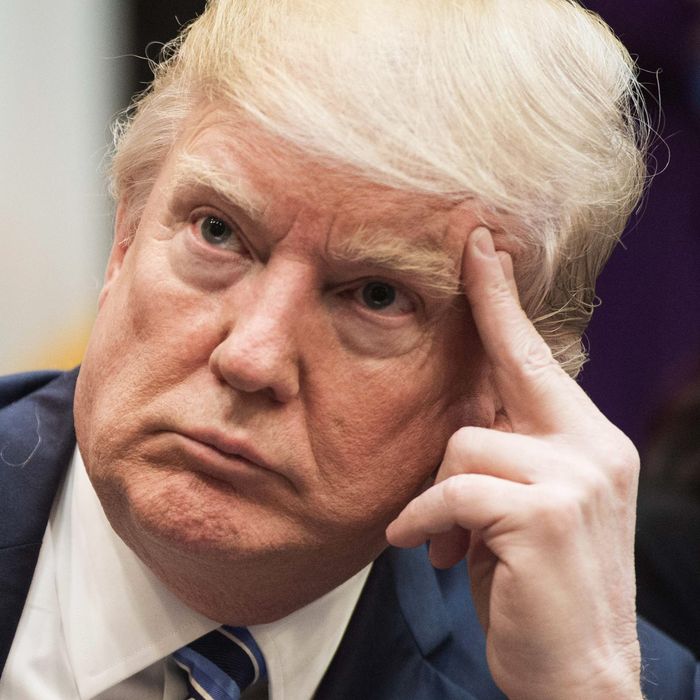 Trump's "intention" is to donate his salary.
Photo: Nicholas Kamm/AFP/Getty Images
President Trump is planning to donate his salary to charity at the end of the year and is asking the White House press corps to help determine who gets the money, Press Secretary Sean Spicer said Monday.
During the campaign, Trump promised not to take a salary, but that proved impossible. Federal law dictates that the president must be paid. With one monthly paycheck of $33,333 paid out in February and another due next week, NBC News asked the White House Sunday if Trump had donated the money yet. They wouldn't say, but took the next 12 hours to prepare a response.
Spicer's explanation is an admission that Trump isn't living up to his promise to "not take" a salary. It's also pretty obvious that the White House hadn't thought about this until NBC asked.
Asking the press to choose a charity to receive the $400,000 salary is a decent gimmick. But based on the suggestions White House reporters are making on Twitter, that would result in Trump giving money to the very media he despises.
Donating the salary would be good, if Trump does it, but the implication of his pledge to not take a salary was always that he was making a sacrifice to benefit the American people. Donating the money to charity is not going to save taxpayer money. You know what would? Biting the bullet and cancelling one of his weekend trips to Mar-a-Lago, each of which cost around seven times more than his annual salary.