The White House finally welcomed tour groups again Tuesday after an uncharacteristically long hiatus dating back to Inauguration Day. In honor of the occasion, President Donald Trump surprised the tourists — mostly elementary-school students from Alabama — with an appearance.
Somebody else happened to be there, too.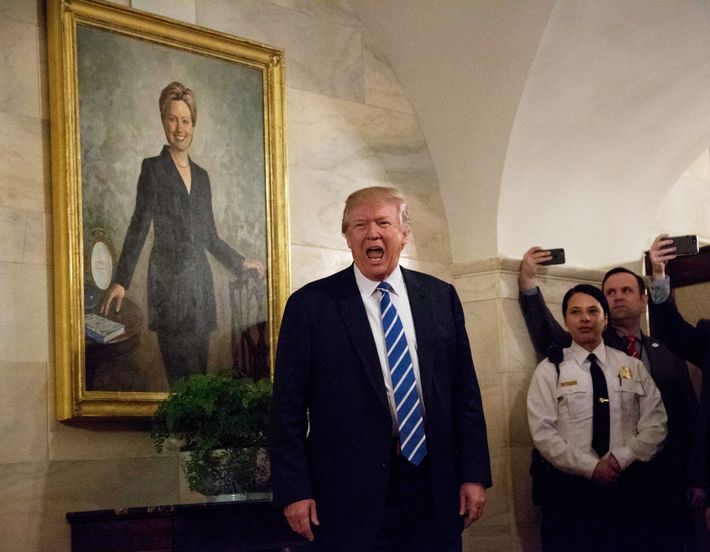 Payback for that second presidential debate.