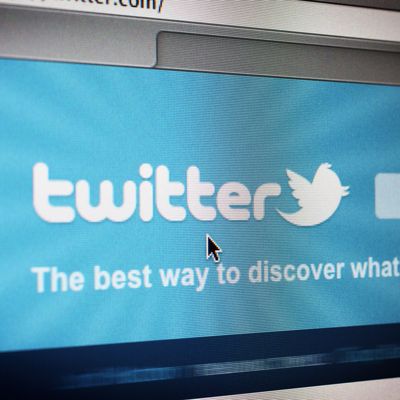 Photo: blackred/Getty Images
Taking the latest step in its long uphill battle to make its site a less-abusive, less-dangerous, and generally less-terrible place, Twitter is testing a new feature designed to label profiles with "sensitive" content. The idea is that when you go to a specific profile (or highlight a user's handle in your Twitter feed), you won't be shown any of their information or tweets. Instead, you'll have to click to agree to view said person's tweets, acknowledging that you understand that you may see some potentially NSFW, or at least non-G rated, content.
In theory, this isn't Twitter's worst move as far as safety features go. It's still not as bad as those two hours when the company announced it was no longer going to inform users when their handles were added to lists, before quickly realizing that was a nightmare of an idea and reversing it. But it also raises some important questions about how Twitter will decide what content is labeled sensitive, and where the censorship line is drawn. Plus, the test seems like a fix for a pretty low-priority issue for Twitter. For people being truly abused on the platform, a removable firewall isn't going to do much about curbing threatening and violent tweets, or eradicating Twitter's Nazi problem.
As pointed out by Mashable, many users with the "sensitive" label are unsure why Twitter felt the need to put a gate in front of their content to begin with, since their tweets and profile imagery didn't violate any of Twitter's terms of service. (Mashable first spotted Twitter's test after one of its journalists found the profile of another reporter — one whose profile contains nothing that you'd deem "sensitive" — but couldn't see it.) TechCrunch notes that "sensitive" content is not limited to "violence or nudity," according to Twitter.