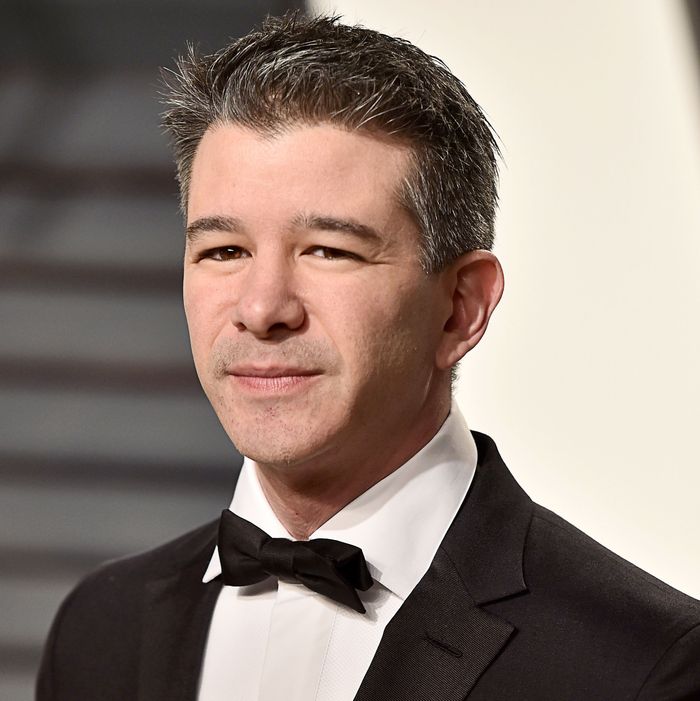 Travis Kalanick.
Photo: Alberto E. Rodriguez/WireImage/Getty Images
After a video surfaced of Travis Kalanick arguing with a driver — "some people don't like to take responsibility for their own shit" — the 40-year-old Uber CEO announced he needed to "grow up," and would be seeking "leadership help." Today, per a report from Recode followed up by a blog post from Kalanick, it seems part of that help will come in the form of a new chief operating officer for the company. "This morning I told the Uber team that we're actively looking for a Chief Operating Officer: a peer who can partner with me to write the next chapter in our journey," Kalanick wrote.
The announcement was made at the company's headquarters in San Francisco. Uber has hired a firm to conduct the search, and has narrowed its choices down to two final candidates, Recode reports, noting that a female COO would be preferable. This isn't exactly surprising, given Uber's recent run of gender-discrimination and sexual-harassment allegations. Former Uber engineer Susan Fowler wrote a detailed blog post about her struggles during her year at Uber, which has prompted other former employees — both anonymously and publicly — to come forward with their own stories. Uber SVP Amit Singhal was forced to resign last week, after it was discovered that he hadn't disclosed sexual-harassment allegations levied against him while working for Google before coming to Uber. And Uber VP of product and growth Ed Baker also resigned last week, amid speculation he had (consensual) sex with another employee. The company is currently conducting an independent investigation into claims of sexual harassment.
Kalanick's "dream candidates," according to Recode, include ex-Disney COO Tom Staggs and Helena Foulkes, president of CVS Pharmacy and executive VP of CVS Health. Still, it might be tough for Uber to lure over the big-name (ideally female) talent it needs to veer the company off the destructive path it seems to have stumbled down in recent weeks. See also: Waymo suing Uber for allegedly stolen technology, and the discovery of secret software that has been used since 2014 to tag and track officials, and keep them from using Uber. Oh, and there was also the whole #DeleteUber thing during the Trump-travel-ban protests at JFK Airport in New York City. That was only the end of January, but it feels like a lifetime ago in Uber-controversy years.