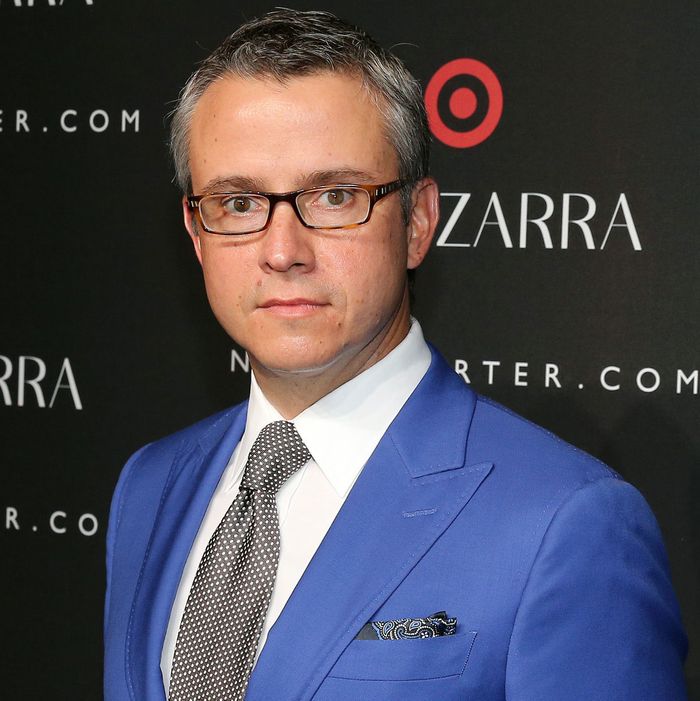 Uber's Jeff Jones resigned after less than a year at the company.
Photo: Neilson Barnard/Getty Images for Target
In another addition to Uber's not-so-great news timeline, the company's president, Jeff Jones, resigned over the weekend, after spending less than a year working directly under CEO Travis Kalanick. His exit, Recode reports, is said to be linked to the growing list of scandals and drama — gender discrimination, a video of Kalanick arguing with a driver, the discovery of secret software used to monitor local officials — that have plagued the company in recent months. Jones is not the only Uber executive to leave of late; SVP Amit Singhal was forced out after it was discovered he failed to announce sexual-harassment claims levied against him while at Google.
From Jones via Recode:
I joined Uber because of its Mission, and the challenge to build global capabilities that would help the company mature and thrive long-term.

It is now clear, however, that the beliefs and approach to leadership that have guided my career are inconsistent with what I saw and experienced at Uber, and I can no longer continue as president of the ride sharing business.

Kalanick sent a note to Uber staff following Jones announcing his departure, telling his employees that Jones's decision to leave followed Kalanick's announcement that the company is actively recruiting a new COO. Following the blowup with the dashboard-camera video of him cursing at an Uber driver, Kalanick announced he'd be seeking leadership help. Shortly after, news broke that the company is looking for somebody to be Kalanick's No. 2. It's a role that will likely become even more important in the wake of Jones resigning.