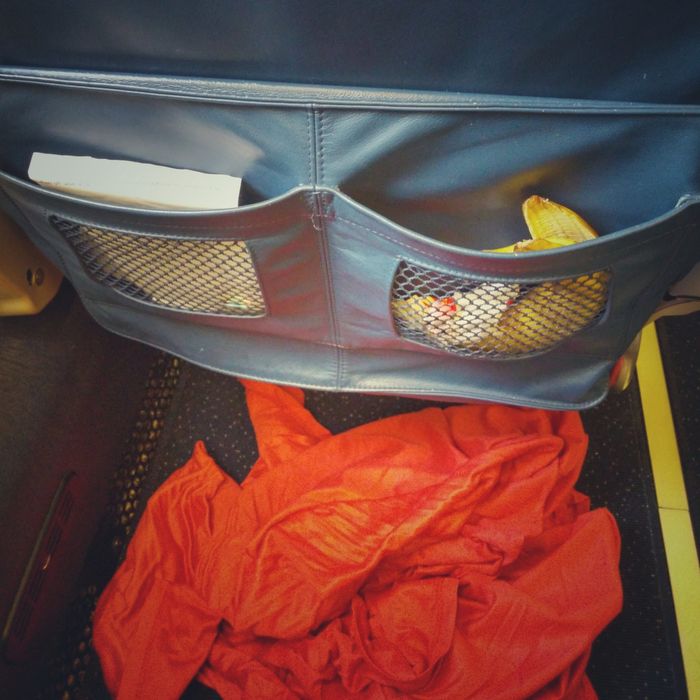 Not the blanket in question.
Photo: KatieDobies/Getty Images/iStockphoto
Flying is terribly un-fun on a good day. Nicole Byer is not having a good day. The comedian was on a Delta flight from Baton Rouge to Atlanta when she opened her flight-issued blanket and says she discovered feces inside. "I didn't notice until I tried to use the blanket about 30 minutes before the end of the flight," Byer told Select All via Twitter DM. "I opened it and was like what's that dirt. Then I thought that was too much dirt and there was a smell."
"I waited until we landed to truly inspect because I didn't want to throw a fit before landing," Byer said. "I told the flight attendant at the end for hand sanitizer and showed him the shit and he was flabbergasted." She says Delta's only response to her tweets was telling Byer to speak with the flight attendant on the plane. (Byer says the flight attendant did not take her information and "Delta has also been no help.") Select All has reached out to Delta and will update this post if we hear back. Until then, if you're on a plane and really need to use the lavatory, please feel free to move about the cabin, instead of shitting in your blanket. We all thank you in advance.