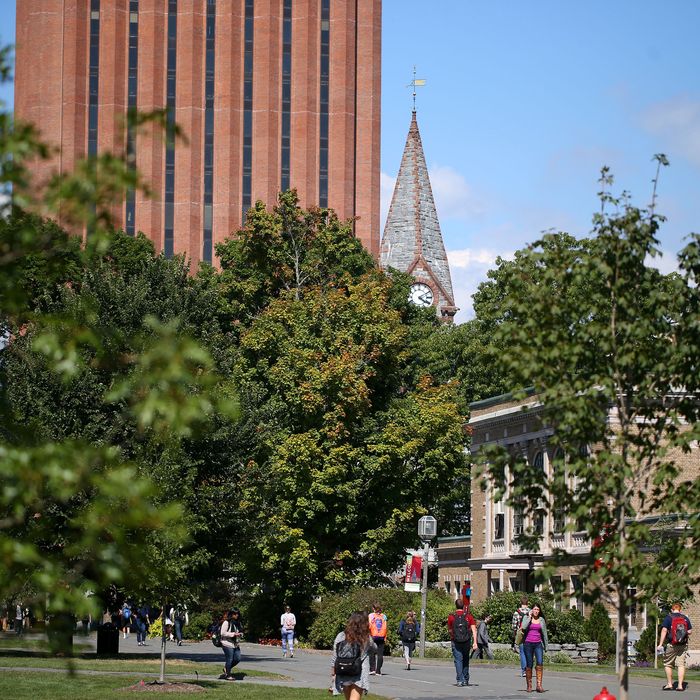 Photo: Boston Globe/Boston Globe via Getty Images
If you're a college student looking for an easy enough way to earn some beer money, renting out your dorm room on Airbnb is one way to do it. Just don't get caught. Earlier this spring, a student at the University of Massachusetts Amherst attempted to rent out her room for $85 per night. (That's like five 30 racks of Natty Light.) Amenities, in addition to the standard-issue twin XL bed, included "proximity to the dining halls, access to the laundry room and utilities such as a microwave, refrigerator and television," the Daily Hampshire Gazette reports. A "luxury room" perfect for all your Easy Mac–cooking needs.
The listing was short-lived, however, and the student in question never actually got to rent the room. She was shut down by school officials and forced to take the listing down. Apparently, renting her dorm room on Airbnb violated school rules. "Assigned space is not transferable by the student," the school's policy states. Still, you have to respect a good side hustle. Even one that gets thwarted prematurely.