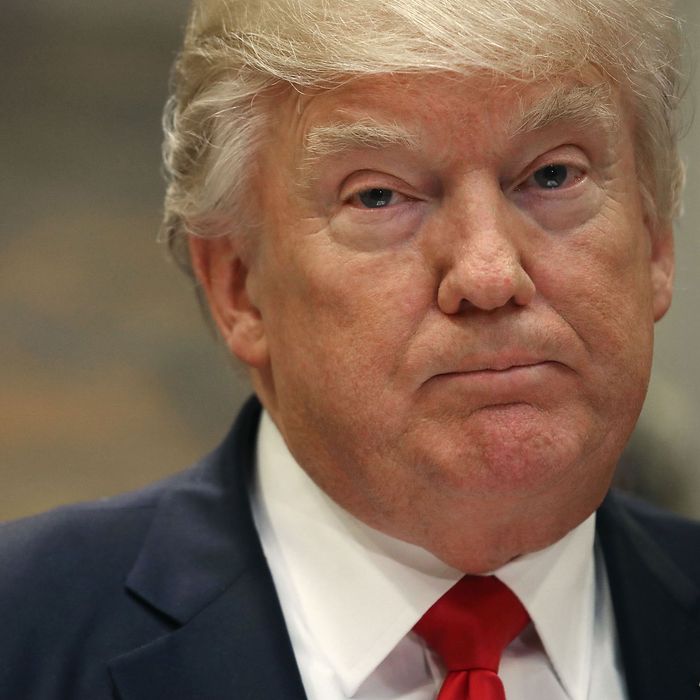 Donald Trump.
Photo: Mark Wilson/Getty Images
We're a few days away — the official date is Saturday — from Trump's 100th day in the Oval Office. In preparation for the big event, Twitter users have started using the hashtag #TrumpsDay100Songs. The tweets parody popular song lyrics and titles, turning them into odes the our commander-in-chief. Congrats to the many, many people who all made the same Jay Z "99 Problems" joke. It was good the first 12 times.
If you're more of a visually inclined person, rather than a musical one, former White House photographer Pete Souza's Instagram has gotten pretty shady of late in honor of Trump's 100-day mark.