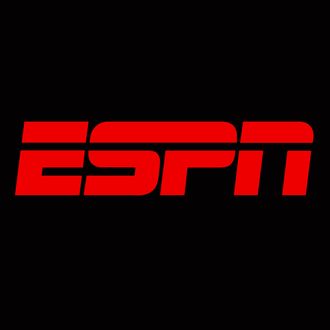 ESPN has laid off around 100 on-air reporters, hosts, and personalities in a round of layoffs that company president John Skipper described as an attempt to respond to "dynamic change" by focusing "versatility and value."
In a statement posted online Wednesday, Skipper wrote:
A necessary component of managing change involves constantly evaluating how we best utilize all of our resources, and that sometimes involves difficult decision Dynamic change demands an increased focus on versatility and value, and as a result, we have been engaged in the challenging process of determining the talent—anchors, analysts, reporters, writers and those who handle play-by-play—necessary to meet those demands.
That "change" is ESPN's ever-declining subscriber base, combined with the increasing cost of carrying major sports. The Worldwide Leader in Sports, as ESPN likes to call itself, has lost more than ten million subscribers in the past few years, as viewers cut cable all together and turn to sources other than SportsCenter for highlights.
As viewers fled, ESPN plunked down tens of billions of dollars to broadcast NFL, NBA, and college football games, turning the network that was once Disney's cash cow into a liability. ESPN is responding with plans to launch a streaming service.
In addition to the firings, ESPN is planning to cut back on the roles for several high-profile faces on the network, The Hollywood Reporter says. Among them are Baseball Tonight host Karl Ravech, ESPN Radio personality Ryen Russillo, and longtime SportsCenter host Hannah Storm, all of whom will reportedly have their roles "significantly reduced."
Many of the reporters who received a phone call from Bristol Wednesday announced the news on Twitter. Among them are:
NFL reporter, Ed Werder
Former NFL quarterback and ESPN radio host Danny Kanell
College basketball reporter, Dana O'Neil
College basketball reporter, Eamonn Brennan
MLB reporter, Mark Saxon
College football reporter, Brett McMurphy