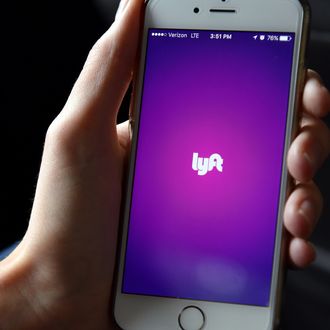 Photo: Mike Coppola/Getty Images for Lyft
The Trump administration has chosen Lyft manager Derek Kan to serve as undersecretary of Transportation, focusing on policy. Kan currently serves as the general manager for the San Francisco ride-share start-up and Uber competitor.
According to Reuters, Kan's policy work will mostly focus on self-driving cars, which Transportation secretary Elaine Chao is looking into. In February, she said she would review Obama administration guidance on the quickly expanding technology sector. From Reuters:
The guidelines, which were issued in September, call on automakers to voluntarily submit details of self-driving vehicle systems to regulators in a 15-point "safety assessment." Automakers have raised numerous concerns about the guidance, including that it requires them to turn over significant data, could delay testing by months and lead to states making the voluntary guidelines mandatory.
Last year, Lyft partnered with GM on autonomous vehicles, entering a space also filled by the rest of the auto industry, Uber, and Alphabet's Waymo. Now they've got a man on the inside. Kan was previously a policy adviser to Senator Mitch McConnell, Chao's husband, and has also worked for Bain.
Lyft recently experienced a rise in users, after Uber customers protested CEO Travis Kalanick's advisory role on a Trump business initiative. Lyft also pledged $1 million to the ACLU and, just last week, their president would not stop describing the company as "woke." Now, an executive is going to join the Trump administration. Maybe it's possible to be too woke.