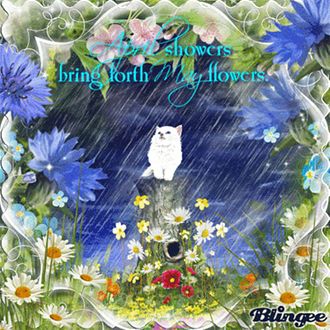 Blingee.
Photo: Courtesy of Blingee
A dark, windowless basement room — the kind that for years has served as the shorthand for where internet trolls and obsessives live — is actually a pretty nice place to pass the time these days.
Especially if it's a dark, windowless basement room in which seven pairs of bright minds are brainstorming ideas for how the fuck we're going to emerge from the more metaphorical dark, windowless basement room of our current reality.
Lucky for me, I was in that very dark, windowless room, in the basement of the New Museum building on the Lower East Side, for the annual Seven on Seven conference this weekend. Each year, Rhizome pairs seven currently working artists with seven currently working technologists — programmers, entrepreneurs, engineers — and instructs each couple to make a project, any kind of project, literally anything they want. In other years, the assignment might have felt breezy and freeing, a chance to meld minds. But this was the first of nine Seven on Seven conferences to take place in the Trump years, so the need for innovation — if for no other reason than to stave off regression — is high. Given that we're as close to dystopia as one orange finger is from the nuclear codes, I found myself praying we'd witness the long-awaited invention of the time machine.
One of the first few words uttered by Rhizome executive director Zachary Kaplan onstage was that we were there to witness the "crossing [of] disciplinary boundaries." I worried momentarily, and looked toward the door, which wheezed and suctioned shut. But the day felt like a particularly fun class at school, which, for a crowd of people in tech and art, is not a mood summoned with ease.
Spoiler: There were no time machines. But there was BuzzFeed CEO Jonah Peretti's face, which loomed large over the audience in a prerecorded segment projected onto the screen, an oddly evocative sight to both Wizard of Oz fans and Apple fans. There was a thoughtful keynote by Doreen St. Félix that explored cultural appropriation and the "failure of language," as she puts it, that makes it so sites like the Daily Stormer feel confident in publishing guides like "How to Be a N*gger on Twitter." There was a great deal of conversation around the Times New Roman font, artist Bunny Rogers's preferred aesthetic, and a surprising number of throwbacks to a bygone web — the web of Neopets and Blingee. And there was discussion of the present moment. At one point, Google engineer Mike Tyka said, "Fake news is just propaganda," and the crowd broke into applause. To give you a sense of the art-tech breakdown, "semiotics" was only called upon once, while "clickbait" was deployed regularly. Before we even got to Peretti's segment, I wondered if intellectuals shading his clickbait empire hurts his feelings. Do millionaire CEOs get hurt feelings? The top nine ways to make a millionaire CEO sad AF.
The presentations were lively, which is a pleasant surprise to anyone who's hung out with an artist or technologist alone. Just kidding. It's nice to laugh. Russian web artist Olia Lialina managed to bring life to lines like, "The word technology was pushed on us to unempower us as computer users," and made scrolling through Blingee, a glitter-stamp GIF site popular in the mid-2000s, seem profound, rather than just an entertaining way to pass a Saturday.
Lialina and Mike Tyka worked together to influence AI to design politically conservative images on Blingee, the GIF-stamp-creation tool, which almost passes the Turing test. By feeding his system specific sets of frequently used Blingee stickers and images of Biden, Obama, and Hillary Clinton, it can reproduce its own Blingee creations — say, Barack Obama wearing sunglasses with the words "GANG STAR" beneath it. To test the audience, Tyka asks us to identify the robot or the human in a CAPTCHA of nine images. Imagine not knowing if a human or a robot made that picture of Obama covered in glittering diamonds and skull-and-crossbones GIFs. (Later on, I hear a man call this project "problematic.")
Artist Jayson Musson (who was paired with Peretti), DIS (paired with Rachel Haot), and Addie Wagenknecht (paired with Cindy Gallop) developed apps, each of which seemed only one step away from our current reality. Musson's "Blockedt" is a social network where you can't see anyone else's content. DIS and Haot's "Polimbo" is a Tinder-adjacent app that helps you determine your political leanings by swiping right or left on questions about net neutrality. Wagenknecht and Gallop developed "ConSensual," a sexting-only platform whose end goal is to encourage sex positivity and "open privacy."
Miao Ying and Mehdi Yahyanejad — from China and Iran, respectively — worked together on a tool to identify which political bubble you exist in. Ying pulled up a list of sites blocked in both countries, to illustrate the far reach of censorship, and the air in the room intensified, people quieted down considerably. "Most of your experience with censorship is about inconvenience," Yahyanejad said. "It's less about fear." Facebook, Twitter, and YouTube appear on both countries' lists. Ying told a story about a piece of art she'd made that showed only the forehead of Chairman Mao. When it exhibited in Beijing last year, she was asked to please pixelate it. A forehead!
The highlight of the event, without question, was Bunny Rogers, an artist whose interests include (but are not limited to) hair bows, lamb graves (which, she elaborates, are graves for children), Clone High, pixelated doll-dress-up games, and her ex-boyfriend, whom she suggested to her Seven on Seven partner, Vox engineer Nozlee Samadzadeh, they use as the focal point of their project. Samadzadeh turned this idea down. Rogers might be the most incredible person I've ever seen, both deadpan and sincere, and in some moments, painfully funny — funnier than almost every comedian I've ever been forced to listen to. It's no wonder that the idea that comes out of Samadzadeh and Rogers's partnership was "a CMS for one": Samadzadeh quite literally built a back-end — a system through which Rogers can produce, upload, and publish web content — specifically in Rogers's image, for her alone. It is a place to post images of lamb graves. It is extremely lo-fi — everything is in Times New Roman font. Rogers appeared tickled by it all.
Toward the end, the final pair, Constant Dullaart and Chris Paik, revealed that they'd hijacked the Seven on Seven Facebook page by paying random users to argue over the event's ethos in the comments. In off-the-record interviews with social-engineering data firms, they discovered how easy it is to sway a conversation one way or another. "Once you have your message, we will help you weaponize it," one firm had told them. The crowd murmured, appalled. At this reaction, I glanced back into the crowd and saw the face of Karlie Kloss, who was politely paying close attention. Seven on Seven is just one of those things, and one of those places, that you'd expect Karlie Kloss to show up at. Either the simulation had gone awry, or Kloss is actually quite serious about learning to code. I'm sorry — kode.
This year's Seven on Seven could have been a day of intense and heavy-handed reflections on the current unsettling state of the world, and I'm relieved to say that it wasn't. Instead, it felt a little like a lighthearted dance around dystopia — meditations on our not-so-distant past and our not-so-far-off future. As one of the participants told me over lunch, sometimes art is just art, and not everything has to have an end goal beyond making you think a little harder about Blingee, a website you haven't thought about in ten years, or wondering if, as Musson said, "to lose your scroll is to lose your soul." On the Polimbo app, users are asked to swipe right or yes on "virtual-reality universal pre-K," and it was so real that it was rendered ridiculous. What is this stupid, stupid time that we live in?
Will the Seven on Seven projects have a life past Saturday? Will Karlie Kloss learning to kode? Gallop, for one, is hopeful that ConSensual will become a reality. And Polimbo.com is still live, if you want to know where you stand on net neutrality. But when Michael Connor, Rhizome's artistic director, gave his brief closing remarks, he did so after kindly interrupting a woman who had asked a question far too heady for 5:55 p.m. on a Saturday. We needed a drink, he said. Could we all convene on the seventh floor for the after-party?
I didn't make it to the after-party. I spent the train ride home scrolling through every app on my phone, and pretended I was there instead.