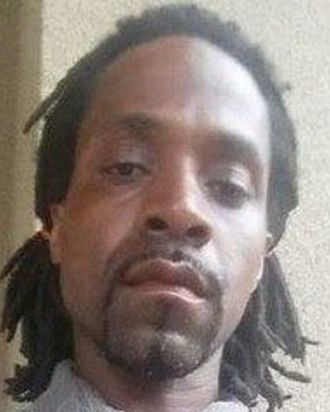 A 39-year-old suspect told police that he hated white people after he was arrested for killing three people in Fresno, California, on Tuesday.
The alleged gunman, Kori Ali Muhammad, reportedly shouted "Allahu Akbar" — "God is great" in Arabic — when police took him into custody after his cold-blooded murder spree. Muhammad opened fired shortly before 11 a.m. PT with a high-caliber pistol near a Catholic Charities building in downtown Fresno. Using a speed loader, he fired off 16 rounds in four locations in less than a minute, reports Reuters.
His three victims, all white males, were seemingly chosen at random and had no apparent connection to the gunman. The first was shot multiple times while sitting in a gas and electric truck, the other two were gunned down on foot — one while crossing the street, and the other in the parking lot of the Catholic Charities, according to NBC. The gunman, who was also on foot, fired at another individual, but missed.
A ShotSpotter alerted Fresno police to the gunfire; cops closed in on the suspect as he was running down the street, reports the Fresno Bee. Muhammad, who referred to himself as "Black Jesus," has a lengthy criminal record, and his Facebook page was reportedly full of ranting posts against white people and "anti-government sentiment." Authorities had been searching for Muhammad in connection with the murder of a security guard at a Fresno Motel 6 last week.
Fresno police have not yet said whether they are classifying this as a terror attack. The investigation is ongoing, with assistance from the FBI and ATF.