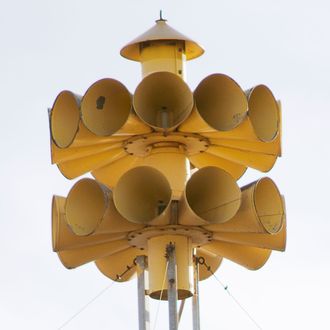 Photo: SBSArtDept/Getty Images/iStockphoto
Dallas residents got an early wake-up call on Friday night, when all of the city's emergency sirens were activated simultaneously. Shortly before midnight, unknown hackers compromised the alert system, activating sirens and triggering thousands of 911 calls. The 156 sirens went off in 90-second increments about 15 times.
According to the New York Times, residents interpreted the sirens, usually used for weather emergencies, as a sign of an impending bomb.
Officials believe that the hack occurred locally. Given the system's architecture, they said, you'd need to be in close proximity in order to control the system. In order to stop the sirens and regain control of the system, the city had to shut down the entire system temporarily.