Welcome to the world of herpetology Twitter. The creeping, crawling, scaly world of digitized reptiles and amphibians that I'd like to permanently erase from my mind. But since I can't, please join me in being horrified by today's optical illusion, which stars a very well camouflaged copperhead snake photographed in Texas.
Did you find it? Yes? No? Are you still too busy trying to find this girl's missing leg? Try again, but this time, focus your eyes on the center of the image and maybe zoom in a little.
Still haven't found it? Here you go.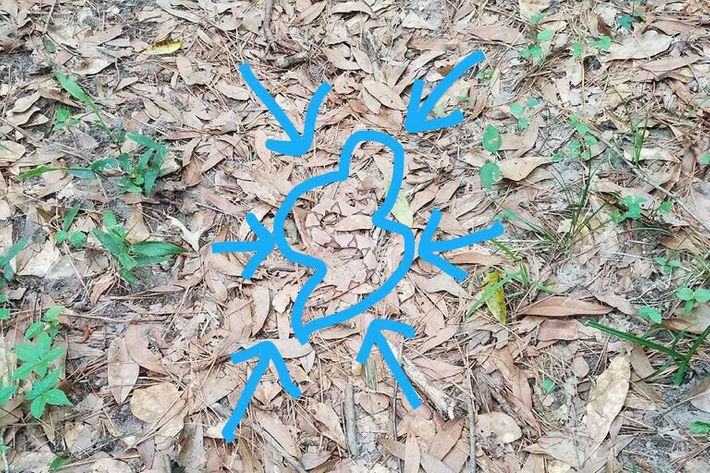 If you need me, I'll be hiding in my apartment and avoiding nature for the foreseeable future.