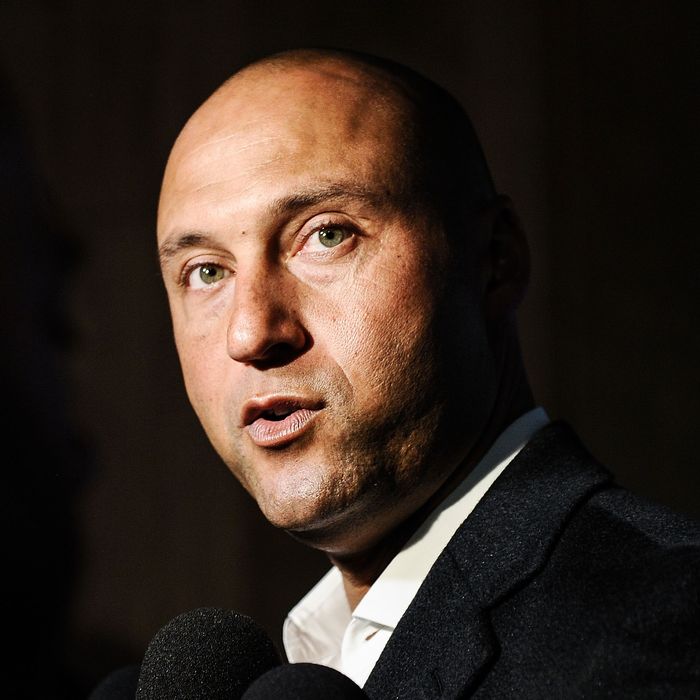 Ready for his comeback.
Photo: Daniel Zuchnik/WireImage
Yankee legend Derek Jeter is reportedly trying to get back into baseball by buying the Miami Marlins. He's not in this alone either. According to the Miami Herald, Jeter has teamed up with former Florida governor Jeb Bush to make a bid for the team. Please clap.
Marlins owner Jeffrey Loria is expected to sell the club before the end of the year and has been accepting bids for months. In February, the family of White House adviser and Trump son-in-law Jared Kushner was reportedly close to buying the woefully mismanaged franchise, rewarding Loria with $1.6 billion for repeatedly destroying winning teams and bilking taxpayers with a terrible deal for the team's five-year-old stadium.
But the "handshake deal" was soon called off. In a letter to the Washington Post, Jared Kushner's brother-in-law Joseph Meyer said the family was pulling its bid because Loria was being considered for U.S. ambassador to France. "If that is true, we do not want this unrelated transaction to complicate that process and will not pursue it," the letter said.
Jeter and Bush were previously bidding against each other, the Herald reports, but have now joined forces. For Bush, it's a partnership that would have made sense this time last year. Jeter might have passed along some advice on how to succeed in November.