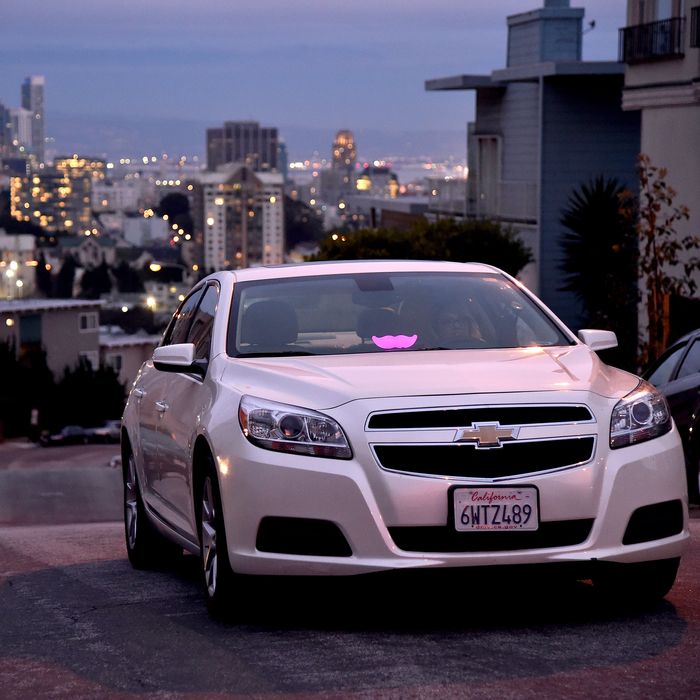 Lyft benefited from the #DeleteUber campaign.
Photo: Mike Coppola/Getty Images for Lyft
At the end of January, Uber was accused of scabbing amid anti–travel ban protests at JFK airport in New York. The result was #DeleteUber, a hashtag campaign engineered to get people to do, well, exactly that: Delete Uber and find an alternative mode of transportation. (The New York Taxi Workers Alliance held an hour-long strike during the protests in solidarity.) For many people, apparently many, many people, that meant turning to Uber rival Lyft. According to internal numbers obtained by Bloomberg, Lyft saw an impressive bump in riders and rides during the month following the protest incident.
"Lyft reached 22.8 million monthly rides in February, up 137 percent from the same month a year ago, according to the fundraising documents," Bloomberg reports. It seems when people were hashtagging #DeleteUber, they could have also added the hashtag #DownloadLyft. On top of the monthly ride increase, the app jumped to nearly 5 million active passengers in the same month, up 125 percent from the same month a year before. Still, for all that growth, Lyft still has a long ways to go before it could possibly trounce Uber.

There's also that whole is Lyft really that much better an alternative to Uber? hurdle the company has to jump. Despite the company's president insisting it's the "woke," "better boyfriend" of the ride-hailing apps (insert thinking-face emoji here), Uber still has a global hold on the industry. Plus, while Uber might have been scabbing back in January, its CEO, Travis Kalanick, did step down from Trump's tech advisory board, bowing to public backlash. Peter Thiel, however, a major Lyft investor, still remains strongly connected to the current administration. Which is definitely something to consider when you're choosing a ride-hailing platform and trying to simultaneously make a social (media) statement.